Adam and Megan's Impossible Quiz
Publish Date

Friday, 3 June 2022, 4:50PM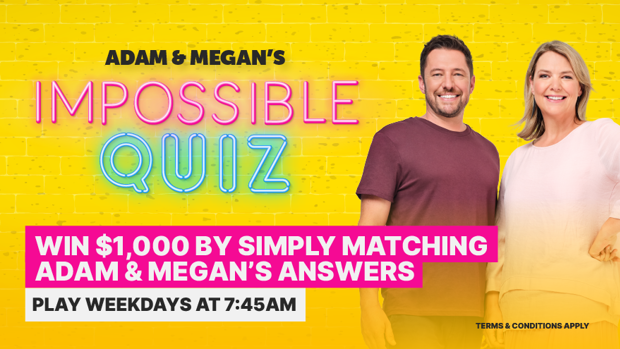 Are you ready to play Adam and Megan's Impossible Quiz?!
You have 60 seconds to answer 10 questions...
However, some of the questions have more than one answer.... So for you to win, all of your answers must match Adam and Megan's.
The first person to get the correct combination of answers will take home $1,000!
Listen each morning from 7.45am so you don't make the same mistake twice.
Win thousands of dollars with Adam and Megan's Impossible Quiz on The Hits.
Want to play but can't get through on the phones? Register below and we could be calling you back!