Pan Pac Hawke's Bay Business Awards 2020
Publish Date

Friday, 4 September 2020, 2:34PM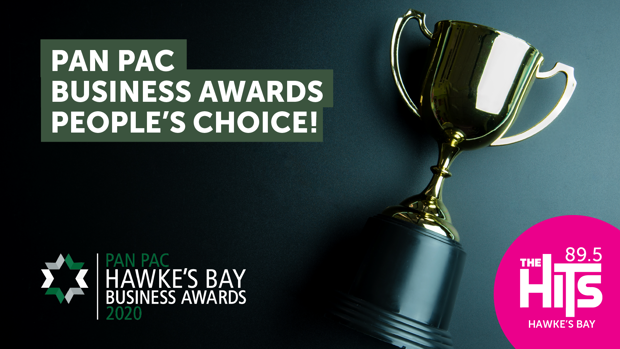 Entries are now open for the 2020 Pan Pac Hawke's Bay Business Awards.
And we want to know who you think deserves to be nominated for The Hit's People's Choice!
Submit below which business you think deserves to win. Any Hawke's Bay business can be nominated. It could be your favourite coffee spot, a tradesperson who has gone the extra mile or fantastic retails store!
Adam & Megan from The Hits Hawke's Bay Breakfast Show will announce our top 3 businesses LIVE on the show! 
Judges will then go to the 3 businesses 'mystery shopper' style and see which one is deserving to be crowned The Hits People's Choice for the Pan Pac Hawke's Bay Business Awards!