Publish Date

Monday, 13 May 2019, 11:52AM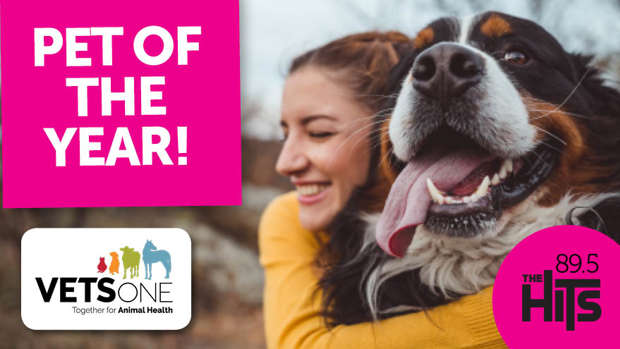 Here at The Hits Hawke's Bay, we know just how important family pets are.
In fact, pet owners often show off their furry little friends more than the rest of their family – some even go as far as to claim they have the best pet in the world!
We can't speak on behalf of the entire world, but we can narrow it down to Hawke's Bay. That's why we want to know who in Hawke's Bay as the Bays best pet and announce them Pet Of The Year all thanks to VetsOne!
To get your pet in the draw send a picture of them to The Hits Hawke's Bay Facebook page.
After two weeks of entries, we will pick out the top 12 and host a Facebook competition.
Whichever pet has the most likes wins and will walk away with $1,000 to use at VetsOne!
This could go towards flea and worm treatments, microchipping, vaccinations, food and more!
Get your entry in and your furry friend could be crowned Pet Of The Year!
All thanks to VetsOne on The Hits Hawke's Bay!
VetsOne used to be known as Veterinary Associates and has been locally owned and managed in Hawke's Bay for over 70 years.  
Their team is focused on providing only the best for their animals "together for animal health". 
Their experienced staff can care for every species from birds through to livestock.  
They have two locations - Francis Hicks Ave and a satellite clinic at petSTOCK at the MegaPark in Hastings.  
They will be opening a new premises on Maraekakaho Road which will be purpose-built to provide the very best care for your animals. Bigger and better including cat-only waiting areas, cattery, bigger hospital cages, full house lab and diagnostics suite, ICU area and shop to provide all your pet needs - Opening later this year!