MANAWATU - Archgola Tombola!
Publish Date

Friday, 19 November 2021, 2:37PM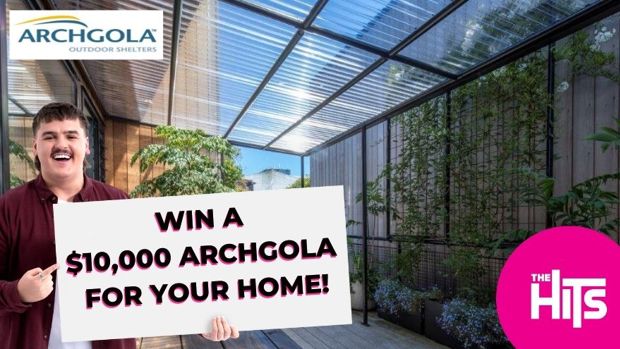 The Hits has teamed up with Archgola Outdoor Shelters to bring you Archgola Tombola!
Archgola are the leading supplier of awnings and outdoor shelters in New Zealand. 
All their archgolas and carports come with premium UV safe roofing and are custom made to your individual requirements.
You could WIN a $10,000 Archgola for your home!
But you'll have to take a number, and win it bingo style... with Archgola Tombola!
Tell us your number, and we could be calling you on The Hits Manawatu Days with James to reserve your spot in the draw.
Learn more at the Archgola Outdoor Shelters website and Facebook page.
Prize T's & C's:
Prize is to the value of $10,000, any products or services above this value must be paid for by the winner.
Prize is non-transferable.
Prize will only be installed at the address stipulated in the winning entry.
Date and timing of installation for winner is subject to Archgola Outdoor Shelters' availability.
Winning entry address must be within Archgola Outdoor Shelters' area of operations, in Manawatu, Whanganui, Horowhenua, Wairarapa, Tararua.
If an entry is chosen and does not meet all criteria, The Hits reserves the right to withdraw the prize and choose another winner.
Enter below!