Publish Date

Monday, 2 May 2022, 11:16AM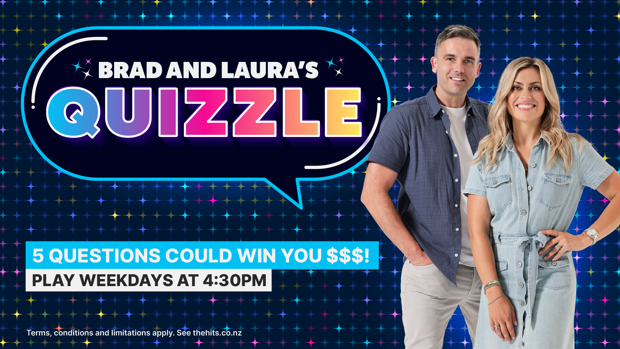 Brad and Laura have your chance to win cash every day with their 'Quizzle'!
A 5 question quiz, tune in from 4pm to play against Brad or Laura and see if you can take home the cash! Each days quizzle is themed around something topical from the day and the cash amount jackpots by $100 each day until it's won!
View terms and conditions here