CELEBRATE WEET-BIX™ 90TH BIRTHDAY AND BE A PART OF THE RECREATION OF THE KIWI KIDS ARE WEET-BIX KIDS™ SONG!
Publish Date

Monday, 14 September 2020, 6:00AM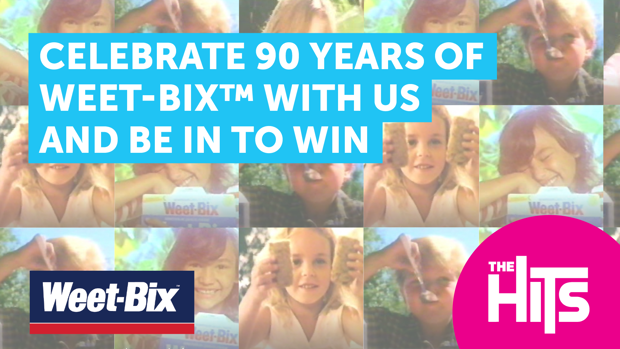 Weet-Bix™ are celebrating 90 years of Kiwi breakfasts by bringing back the Kiwi Kids are Weet-Bix Kids™ song, with a twist!  
What's the twist? We'll put YOUR story in the new song! 
A Kiwi family favourite, Weet-Bix is a great start to the day and can be enjoyed in a variety of ways. It's the go-to breakfast Kiwis have loved for generations. 
Everyone has a Weet-Bix story, so share yours with us below, and you could win the chance to be flown up to Auckland to take part in the re-recording of the song*. This could be a memory, special tips on how you eat your Weet-Bix, sharing how many you eat for breakfast, the fact you've eaten Weet-Bix as a snack every morning tea for the last 20 years and now your kids do too or a memory of the limited-edition Weet-Bix collectables, we want to hear it all! 
Once a Weet-Bix kid, always a Weet-Bix kid, no matter what your age. 
Packed full of 97% wholegrain goodness, Weet-Bix provides you with a good source of iron and Vitamins B1, B2 and B3 to help release the energy you need to kickstart your day, as part of a balanced diet. 
Register now to be a part of history and we might just be calling you! 
*If New Zealand travel restrictions are in place, we will ask you to record your story for us to insert into the song.