Check out the OMG I Want One prize list!
OMG I Want One is back, and this time we handed the powers over to you to build the list of what you want to win!
Check out the list below, and text OMG to 4487 to be in to win.
From Tuesday, each day we will have a daily winner, and at the end one person will win it all!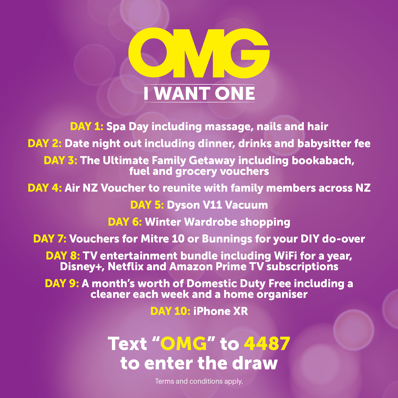 Keep the Hits loud to win!
View terms and conditions here