Choose the tunes and win your share of $5,000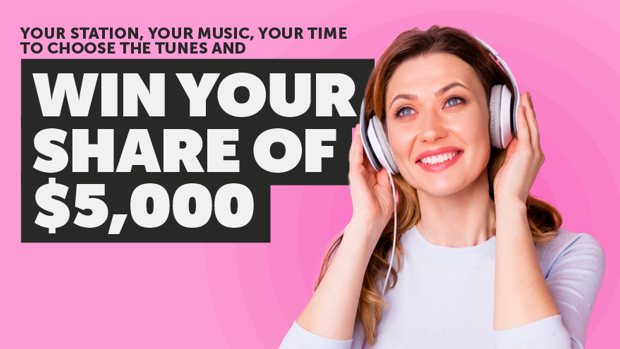 Music and money, does it get any better than that? 
If you've got some time, we've just dug up a bunch of songs you might not have heard for a while and we'd love to know what you think of them. This is a really fun and possibly very rewarding survey to do.
Up for Grabs is a grand prize of $2,000 and 6x prizes of $500 and the more songs you rate, the more chances you have to win! 
There is also one ghd On The Go Gift set worth $640 up for grabs!
The set includes the NEW ghd unplugged styler, unplugged heat resistant carry case, flight® travel hairdryer, large travel bag, travel-sized paddle brush and travel-sized bodyguard heat protect spray.
The survey will take a while to complete, but it doesn't need to be done in one sitting. You can save your progress at any time and come back to it. Plus, it's a real journey into some great songs.
As you know, we are constantly trying to improve our playlist, so now's the chance to have your say like never before. 
Good luck and have lots of fun!