I HEART SUMMER ON THE HITS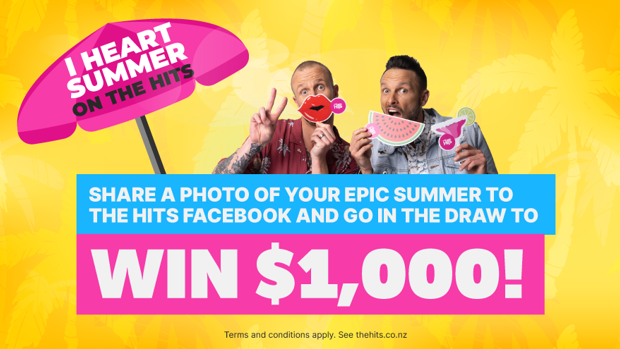 However and wherever you're spending summer –  The Hits wants to know about it!  
Share a snap of a favourite holiday moment on the pinned post on our Facebook page – and you could win $1,000!  
Wherever you end up this summer, keep The Hits loud on your iHeartRadio app.  It's an iHeart Summer - With The Hits.  
Plus, look out for our street teams in Northland, Tauranga, Hawkes Bay and Nelson across the break. Grab a photo with our frame for another chance to win!