Jono and Ben Empty your basket with TheMarket.com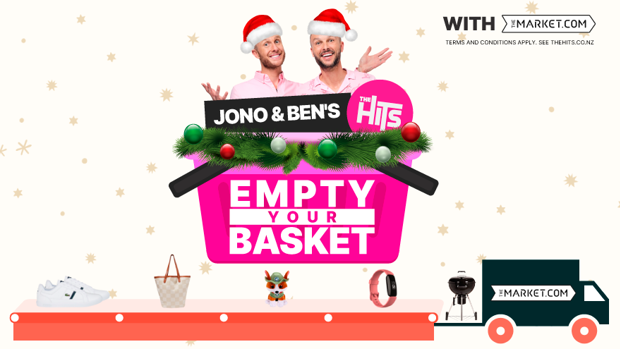 It's that time of year where you need to fill your shopping basket full of Christmas gifts for your family and friends. It can get quite expensive, so Jono and Ben have teamed up with TheMarket.com to empty your $5,000* basket!
Head to TheMarket.com, check out their range of incredible items, fill your basket and share with us your wishlist below for the chance to win all the goodies you desperately want!
Each Friday Jono and Ben will call one lucky listener and clear your TheMarket.com basket worth $5,000*
Get Christmas all done on TheMarket.com.
With millions of products and thousands of brands, TheMarket.com is the best destination to shop this Christmas. Whether you're shopping for decorations, gifts, or a treat for yourself, you'll find it all in one destination.
Best of all, you can avoid those blimmin crowds and shop from your couch with a few easy clicks.
Why shop with TheMarket.com
· Free shipping with MarketClub+ on eligible orders over $45*.
· Exclusive deals and coupons throughout the Christmas period.
· Kiwi owned and operated
· Enjoy hassle-free free returns**
**Free returns for eligible items via MarketPoint locations