Jono and Ben's 28 Good Deeds in 28 Days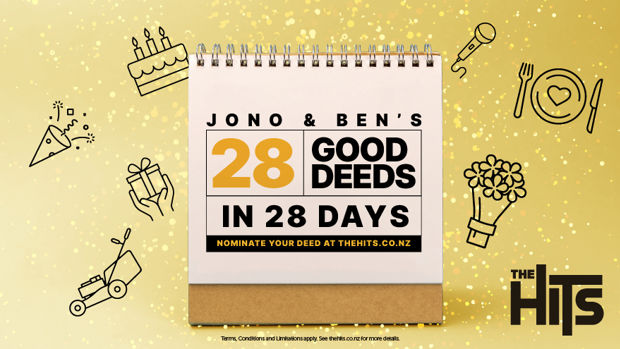 Jono and Ben have made a joint New Years Resolution to be better people! And they are kicking that off with 28 Good Deeds in 28 Days!
Have you got an upcoming task for yourself or someone in your community that Jono and Ben can lend a helping hand with?
Every day for the entire month of February, Jono and Ben will complete a good deed for you, our listeners! Need your lawns mowed? Event Mc'd? Windows washed? Or Fence Painted?
Let us know below what Good Deed Jono and Ben can do in your community.