Play The Accumulator for your chance to win free fuel thanks to AA Smartfuel!
Publish Date

Monday, 10 September 2018, 8:26AM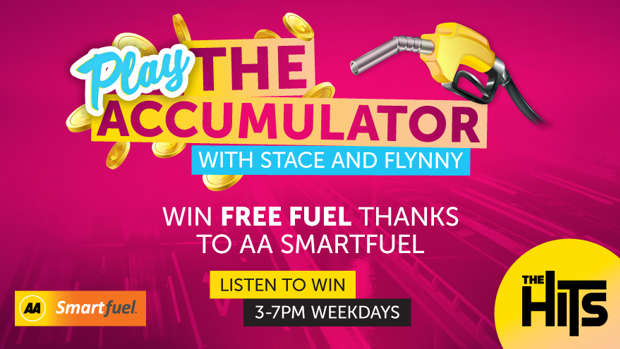 Play The Accumulator thanks to AA Smartfuel and win up to 50 Litres of Free Fuel!
Each day Stace and Flynny will ask one lucky listener 5 questions. Each correct answer will get them 50c per litre off.
If they answer all 5 questions right - They win 50 Litres of Free Fuel and the chance to play the next day for another 50 litres!
The Accumulator - Thanks to AA Smartfuel, the only nationwide fuel programme that lets you accumulate your fuel discounts for bigger savings at BP or Caltex!
Listen to Stace and Flynny each day from 3pm for your chance to win and check out the video below to see how you can accumulate your savings!