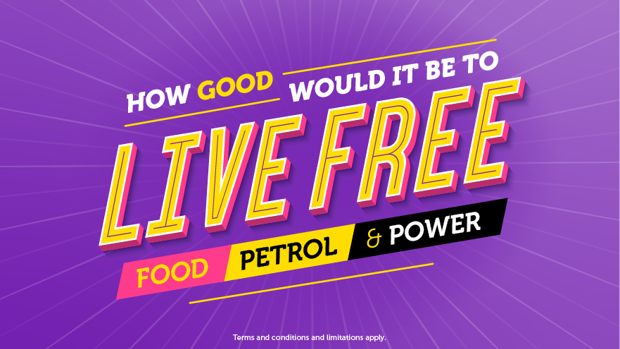 The Hits Live Free… we've paid two kiwi families mortgages for a year… what will we free you from next?  
We asked you, which three bills would you love to Live Free of? And you came back with FOOD, PETROL AND POWER.  
The Hits want to fix that and make it a reality for one lucky listener. 
Live Free is back and one person will have their food, petrol and power bills paid for a whole year!  
The Big three – your food, petrol and power bills – Done / Busted / Gone!   
Playing every day at 8am, 10am, 2pm and 4pm! 
Listen to be into win. 
View terms and conditions here