Publish Date

Friday, 6 July 2018, 12:31PM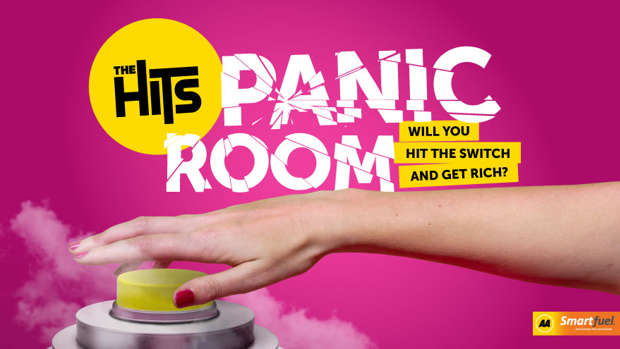 Are you BRAVE enough to step inside THE HITS PANIC ROOM?
GET READY BECAUSE THE HITS PANIC ROOM RETURNS MONDAY JULY 9TH
Listen to Sarah, Sam and Toni at 8.30am weekday mornings for your chance enter to The Hits Panic Room and hit the switch and get rich thanks to AA Smartfuel.
Overcome your fears and escape with INSTANT CASH! How much you walk away with depends on how well you can keep your cool.
To enter call 0800THEHITS when you hear the activator and get ready to have your nerves of steel put to the test.
PLUS - We will call someone who registers every week day at 11.30am to enter the panic room - make sure you register below for your chance to get the call!
Don't panic at the pump! Beat rising fuel prices with AA Smartfuel
Accumulate and combine your fuel discounts from over 1300 retailers and start saving big at the pump!