We want to find New Zealand's Clear Favourite waterway!
Publish Date

Thursday, 13 December 2018, 2:23PM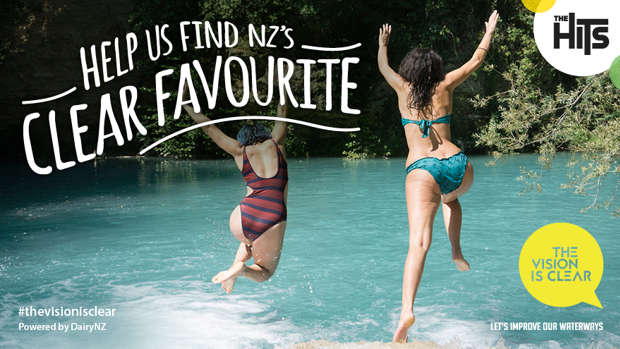 Love the water? We all do. We swim, fish, boat and play in it – it's a huge part of who we are as Kiwis. That's why DairyNZ has started The Vision is Clear, a national movement to improve New Zealand's waterways.
The Vision is Clear is about inspiring all of us to get involved and do our bit to help look after our rivers, lakes, beaches and streams.
And it's also about celebrating our amazing waterways! That's where the Clear Favourite competition comes in – it's a chance to share the waterway that has a special place in your heart. It could be your favourite river, stream, lake, beach, waterfall, swimming or diving – it's up to you!
Send in a photo below of your special waterway and you could win the ultimate Kiwi holiday worth $10,000!
To find out more about looking after our waterways, check out thevisionisclear.co.nz or https://www.nzherald.co.nz/the-vision-is-clear/news/headlines.cfm?c_id=1504591 and remember to include #thevisionisclear when taking photos of your epic water spots this summer!