WIN a trip to see Gwen Stefani live in Las Vegas!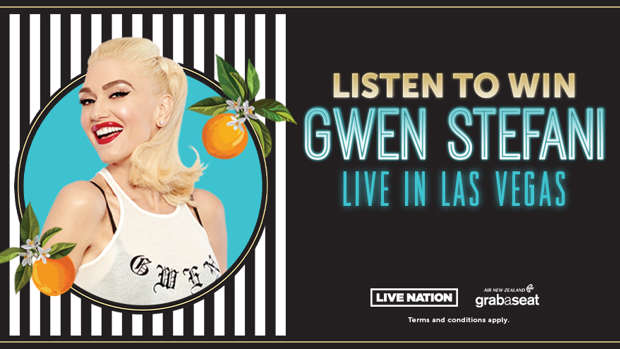 Last year The Hits sent a dozen kiwis to Las Vegas to see some of the biggest stars in the world!  
And you know what they say, when you're on a good thing stick to it…  
So we're heading back to Vegas and our first big show is Gwen Stefani, at her Just a Girl Las Vegas residency!
You and three friends… Living your best life… Thanks to Air New Zealand's Grab A Seat, grab a deal today at grabaseat.co.nz 
Playing all day On the Hits - just listen out for the cue to call to be in to win! 
All thanks to Air New Zealand Grabaseat, check out the deals around the country and across the globe up for grabs.  
View terms and conditions here