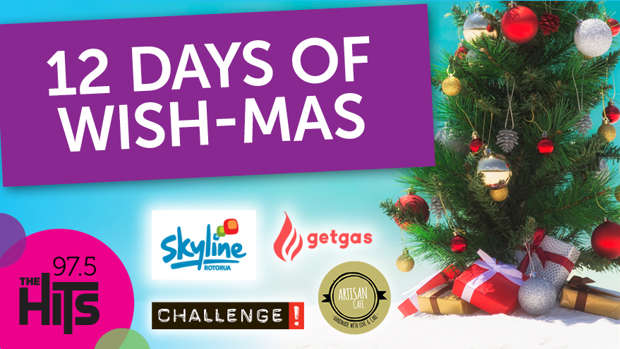 Christmas is a time for giving. And here at the Hits Rotorua – we're giving you the change to give someone deserving a little something extra special this Christmas season.
We call it THE HITS 12 DAYS OF WISH-MAS.
Who do you wish these gifts upon? We have a few of these special packs to giveaway, and we need you to tell us who deserves one.
Each Wish-Mas recipient wins…
--- Petrol and Gas…from Challenge Rotorua & Get Gas on Malfroy Road
--- Plus delicious food & treats…from Artisan Café on Tutanekai Street
--- And an exciting day out for two…with a heap of activities at Skyline
Whether it is someone you know who has done good work for the community this year, a friend who helped you out when you were in a tight spot, or maybe someone who needs a bit of special Christmas cheer.
Who deserves these Christmas treats? Nominate someone now...
---