Publish Date

Monday, 3 May 2021, 1:24PM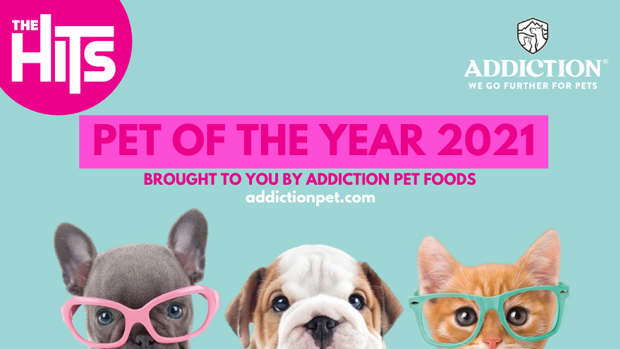 Here at The Hits Rotorua, we know just how important family pets are! We love them with all our hearts... and we love to show them off even more!
That's why we want to give you the chance to showcase your furry (or not-so furry) little friend with Addiction Pet Food's, Pet of the Year! All thanks to Addiction Pet Foods. 
To register your pet,all you have to do is send us a picture via our email: [email protected] and let us know why your pet deserves to be crowned Pet of the Year!
We'll select the finalists and from the 12th of May, we'll need YOU to place your vote! The pet with the most votes will claim the title as Pet of the Year 2021 AND win a goodie hamper of Addiction Pet Food prizes worth $150. 
The Hits Pet of the Year, with Addiction Pet Foods! Discover premium pet food solutions made in New Zealand  using only free-range premium meats, free from chemicals, GMO's, Artificial flavours, preservatives and gluten. To find out more about Addiction Pet Foods, click here!