Publish Date

Thursday, 21 January 2021, 11:12AM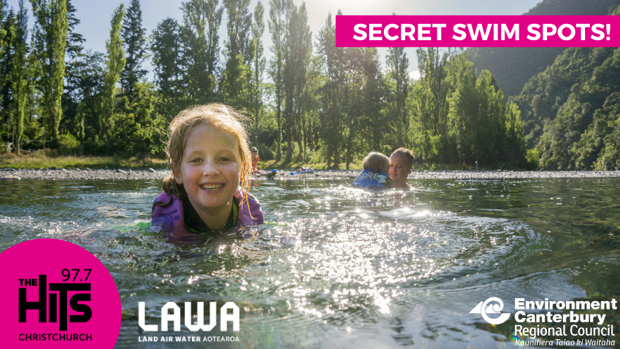 There are so many beautiful beaches, rivers and lakes to enjoy here in Canterbury – which one is your favourite and why?
Tell us below where your Secret Swim Spot is to go in the draw to win a Summer Survival kit thanks to our friends at Environment Canterbury!
Looking for the best swimming spot this weekend? Canterbury has plenty of great rivers, lakes and beaches. To keep safe, it's important to check the water quality before you swim.
It's easy to find out before you head out, by checking the water quality at swim sites near you by clicking here.
Environment Canterbury has science teams who regularly monitor the water quality in over 100 of our region's favourite rivers, lakes and beaches. The results are then updated on the LAWA site every Friday, just in time for the weekend.
Water quality changes day by day, so it also helps to keep an eye out for toxic bacteria in lakes and rivers, in order to prevent any unwanted reactions.
Just Google "Can I swim here" before your next swim and you'll be sorted.
Tell us about your Secret Swim Spot below to go in the draw to win!