Taupo Merchandise Logo Design Comp
Publish Date

Monday, 15 June 2020, 8:47AM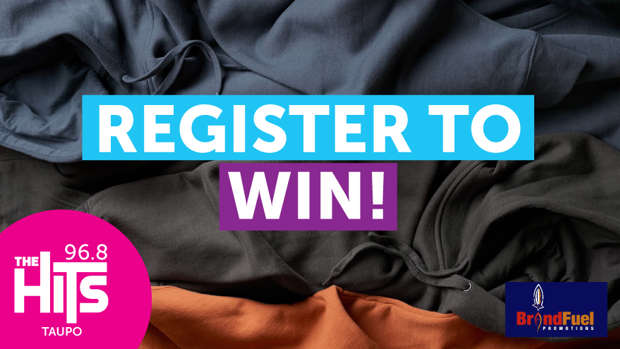 The Hits Taupo is teaming up with Brandfuel and we're calling on all local's who love art and design to get involved!
We're looking for a new unique design that is all about Taupo – and we're gonna print it on a special range of local merchandise.
This initiative is open to anyone, and there are no restrictions on your design; as long as it represents our region.  Think water, lakes, geothermal, attractions, landmarks, and of course the name Taupo.
So get those creative juices flowing, and submit your design to be considered by our special judging panel.
The winning design will be printed on a range of merchandise which will then be sold through Brandfuel Taupo, with a donation from all sales being made to a local charity or non-profit group.
If your design is judged the winner, you will win a mega merch pack complete with your design – PLUS you get to nominate which group receives the donation.
All thanks to Brand Fuel… your one stop shop for apparel, embroidery, schoolwear and uniform requirements.
Brand Fuel is your one stop shop for apparel, embroidery, school-wear and uniform requirements.
SUBMIT YOUR DESIGN BELOW...