Tuesday Morning Tea Shout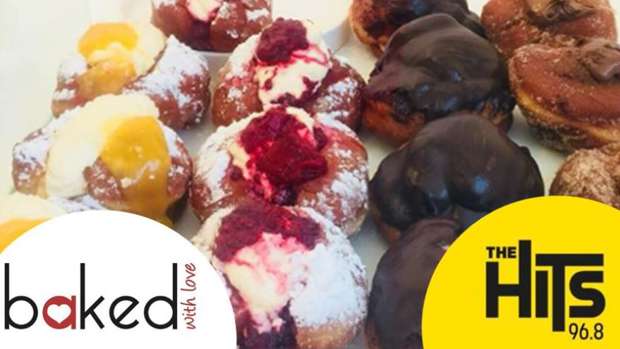 Doughnuts!  Are your tastebuds in overdrive already?
The Hits Morning Tea Shout is on, and thanks to Baked With Love, we're delivering a dozen delicious doughnuts to one lucky workplace each Tuesday morning.
Just listen to Paul Hickey on The Hits Taupo 96.8 on Tuesday mornings for the doughnut codeword.  When you hear it, text the word and your workplace details to 4487 to get registered for the draw.  The Hits Street Team could then be heading your way with a dozen delicious doughnuts to make your morning!
Baked With Love - offer made to order Cakes for any occasion (Weddings, Birthday, Office Shouts, etc.), a range of Gourmet Cookies (including their unique Gingerbread and Gluten Free Chocobread Cookies) and Doughnuts & Brioche. Check out their website.
What a great treat for your workplace - so make sure you are listening for the codeword each Tuesday morning, thanks to Baked With Love and The Hits!  YUM YUM YUM!!!