Publish Date

Monday, 11 January 2021, 8:36AM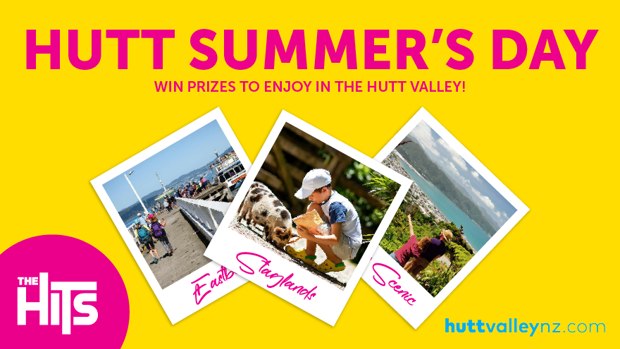 The Hits is teaming up with Hutt Valley NZ to bring you a Hutt Summer's Day!
Just across the harbour from the capital, the Hutt Valley is set in natural surrounds. We're Wellington's big backyard, waiting to be explored this summer.
Awesome spaces, creative places and constant surprises, crafty bakers, makers and innovators, and great neighbours!
The Hutt Valley is filled with all the key ingredients for your families Hutt Summer's day.
Your family day out, without the pay-out.  Head on out to the Hutt Valley, where you'll find authentic experiences without the big city hassles, price tag or the rush.
It's an outdoor playground full of top walking and cycling trails bursting with family fun.  Plus there's less crowds, queues and dollar signs, come on over.
Enjoy the essential Kiwi summer activities, swim the bays, bike the trails immerse the family in nature and grab an ice cream from the corner store.  There's Hundreds of hikes, bikes, horse riding and walking tracks all in the Hutt Valley.
Find your number on spot for innovative new brews, crafts, arts and fusions.  Explore nature escapes, gorgeous seaside villages and recharge in one of our hidden gem cafés. Take a step into natures and be rewarded with great views and wild landscapes in our big backyard, the Hutt Valley.
Tune in to Lauren 9 until 3 weekdays from Monday the 18th of January for your chance to Win prizes and enjoy the Hutt Valley experience!
Only on The Hits 90.1FM in Wellington!