Publish Date

Friday, 13 November 2020, 9:58AM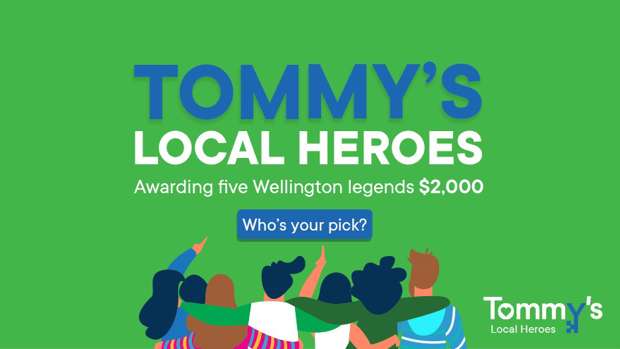 We're back teaming up with Tommy's Real Estate to award five lucky Wellingtonians with two thousand dollars each, with Tommy's Local Heroes!
Last year we awarded 5 Wellington legends $2000 each for the amazing work they do in our community - check out our recap video below. We are excited to announce that this year we are doing it all over again!
Tommy's Local Heroes is an opportunity to celebrate unsung heroes, the people who are too humble to put themselves forward.  Last year we saw 5 truly amazing heroes awarded, whether that be finding people a way home or a place to stay when in need, baking birthday cakes for children who otherwise wouldn't have one, volunteering for the Fire Service & Wellington Free Ambulance or donating the majority of their time to charities in need!
It is unsung heroes like these that make Wellington the great place that it is.  We know that even during this tough year that Wellingtonians giving back and making a difference in the community. Supporting one another has never been more important and we can't wait to hear about all the remarkable work Wellingtonians are doing for their community. 
Tommy's Real Estate are Wellington's most awarded agency, selling 1 in 3 wellington homes between Khandallah and Seatoun.  They're here for our Wellington community, and you can learn more about their efforts here and check them out on Facebook and Instagram!
So, who's your pick?
Could it be a neighbour? a volunteer? Is it dedication, selflessness or just plain kindness? Who comes to mind when you think of a Tommy's local hero?
Nominate below!