WIN an Air Conditioning Unit!
Publish Date

Monday, 2 December 2019, 8:46AM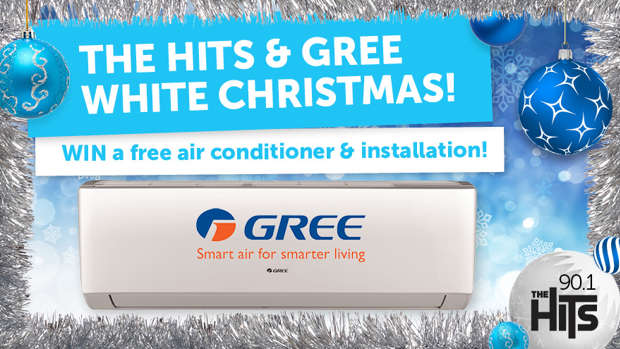 The Hits could be throwing you a White Christmas all thanks to Gree and Coast Air!
Invite your friends and turn up the carols as The Hits transforms your home into a white Christmas paradise to celebrate your free Air Conditioner from Gree!
Get your energy efficient GREE Air Conditioner installed today by COAST AIR, call 0800 BUY GREE!
Learn more HERE.
Enter below!
Terms and Conditions:
Winner must be the homeowner.
Will be installed into a home/not apartment at ground level only.
Gree Heat Pump unit (limited to 6kw or smaller) will be supplied and installed at the discretion of Coast Air and Gree NZ.
Maximum pipe run of 10 meters.
Electrical switch board must be up to spec.
Prize must be installed on Thursday the 12th of December.
Winner must be available for The Hits Heat Pump Party on Friday the 13th December.
Enter below now to be in to WIN!