Win a Country Care Kit with Agripro Mechanical!
Publish Date

Friday, 1 October 2021, 12:43PM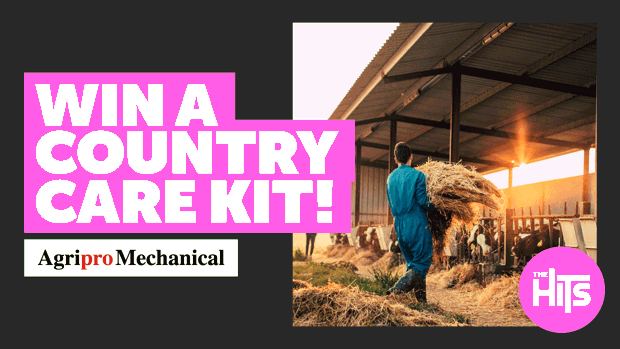 The Hits has teamed up with Agripro Mechanical to help reward West Coast Farmers doing the hard yards with a Country Care Kit, thanks to Agripro Mechanical!
Each Country Care Kit includes all the farming essentials, like Chocolate Bars, heaps of V Energy, Grocery Vouchers and more! Nominate a deserving farmer (or yourself!) below to be in to win each Friday this October. 
Check out Agripro Mechanical at 7 Sutton Road, Kaiata or online at agripro-mechanical.co.nz Agripro Mechanical are Specialists in all aspects of farm machinery repairs and maintenance. Your one stop shop for Farm Machinery repairs on the Coast.
Can't see the form below? Click here to open it in a new window.