All for Mum – Win for Mum!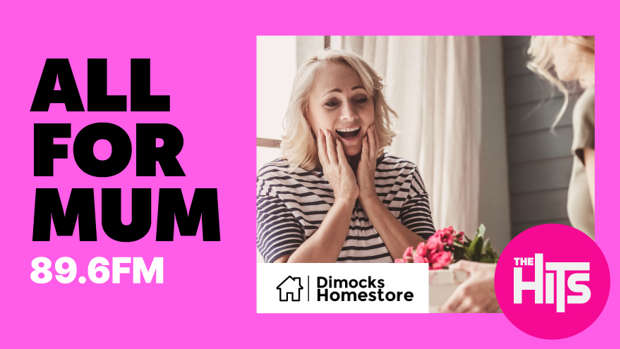 Whanganui's 89.6 FM The Hits has teamed up with Dimocks Homestore to give back to Mum this Mother's Day. Mothers around the region work tirelessly all year round and it's time to treat Mum to $150 voucher to spend thanks to Dimocks Homestore.
Text MOTHER to 4487 along with your full name and address to get in the draw. We have $150 vouchers for three lucky Mums. We will contact the winners. 100percent.co.nz
Head online to check out the huge selection that 100% Dimock Homestore has to offer. There are sales on La-Z-Boy and Beds.R.us on now!
It's All for Mum thanks to 100% Dimocks Homestore and proudly supported by Whanganui's 89.6FM The Hits.