You've been making mashed potatoes wrong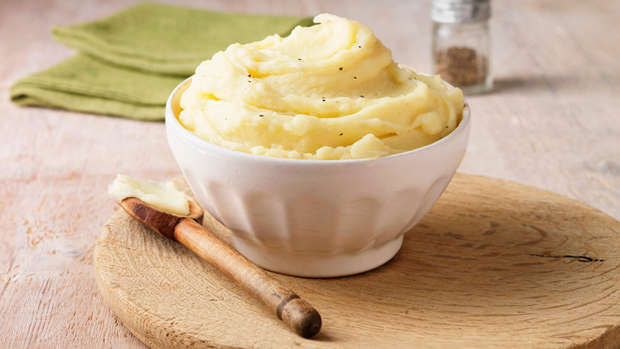 There's nothing more comforting than a big dollop of creamy mashed potato with a flaky pie or hearty stew. 
But according to Food Network chef Tyler Florence, most people are cooking their mashed spuds incorrectly, the Daily Mail reports.
The expert cook told Popsugar that the age old method of boiling, draining the water and then mashing is incorrect, as you're throwing all the flavour away with the cooking liquid. 
"When the potatoes are tender, I put a bowl on the counter and a colander inside that bowl. 
I pour the potatoes through the colander, and the cream will collect on the bottom," he said.
"Then I'll put the potatoes back into the pot and take the potato-infused garlic cream and fold that back into the potatoes, and it's the most incredible flavor profile. 
"It's the best mashed potato you'll ever taste in your entire life."
Tyler's recipe for perfect mash 
Add peeled, chopped potatoes to a pan with cream, 3 tablespoons of butter and 3 tablespoons of olive oil.
You can also adds salt, herbs and garlic for flavouring. His favourites are sage, rosemary and a pinch of thyme. 
Cover the pot and allow it to simmer for about 20 minutes until the potatoes are tender. 
Place a colander in a bowl and pour the potatoes through the colander. 
Then return the potatoes to the pot and pour in the potato-infused garlic cream and mash it through.