Canterbury Days with Connor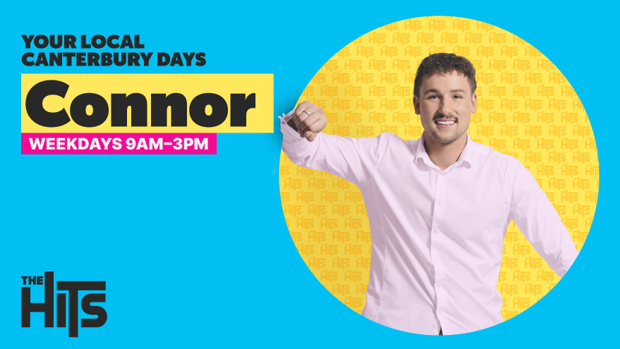 Kia Ora, I'm Connor and I'll be keeping you company with great local chat with better music all day long. 
I love exploring the beautiful Aotearoa, playing and listening to live music, pretending to be sophisticated with a glass of red, and quoting Gordon Ramsay while cooking an above-average pasta.
Tune in from 9 am - 3 pm weekdays in Canterbury 97.7FM. 
The Hits Canterbury mornings are proudly sponsored by PowerSmart - for PowerSmart Heat pumps installed from $2500* with 6 year warranty, call 0800 13 18 12.