318kg woman gives up dream of being world's fattest woman for her unborn baby
Publish Date

Friday, 16 June 2017, 10:20AM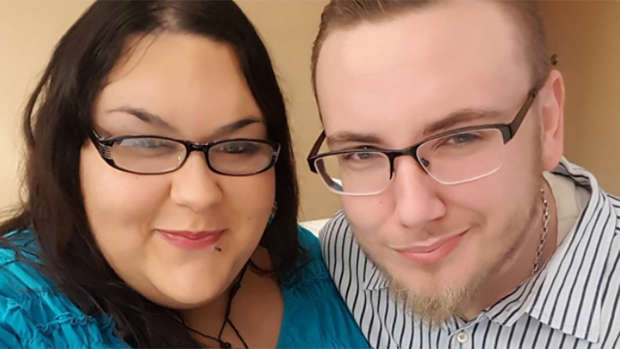 At 318kg, Monica Riley was well on her way to achieving her dream of being the world's fattest woman.
The 28-year-old "big beautiful women" model, would eat more than 10,000 calories each day with the help of her feeder fiance, Sid, who often used a funnel to help her consume large volumes of food.
But the popular fetish model from Texas has fallen pregnant and announced she has made the difficult decision to give up on her weight gain goals in order to ensure her baby is born healthy.
At 15 weeks pregnant, Monica is now desperate to shed her excess weight. In just 10 weeks she has already dropped 88kg and now weighs 222kg.
After already going through two miscarriages, Monica has sworn to change her lifestyle and become fit and healthy for this baby.
The Fort Worth, Texas native told The Sun: "At one point in my life, I wanted to be the biggest woman in the world. I wanted to be bed bound and immobile and be fed even more.
"But now that I am pregnant, it's been a wake up call.
"I want to be able to be active with my child. I want to be able to get up and with him or her and be involved in every way. You can't do that if you're immobile."
Last year Monica found out that she was pregnant for the first time, and refused to change her lifestyle.
At her 12 week scan, it was revealed that the foetus was malformed and Monica was forced to terminate the pregnancy.
Several months later, she found out she was pregnant again, but suffered a tragic miscarriage at 14 weeks.
"I was depressed and crying a lot. I picked myself up and just kept going," she said.
"I just had to put it behind me and I pretty much pretended that it never happened."
Monica blamed herself for the miscarriages and put her baby plans on hold, but the couple fell pregnant again in March.
"I do think my weight affected the previous pregnancies," she said.
"There is no clear medical evidence but I think if I was healthier the babies would have been stronger."
"I accept that my eating habits were terrible.
"When I first found out I was pregnant this time I was really nervous and scared because I knew that I had to change a lot of stuff.
"I don't want to lose any more babies and I didn't realise how dangerous it was to be pregnant at this size before. I want to be healthy enough for the baby to keep growing."
Monica has started walking every day and overhauled her diet, by cutting her calorie consumption to 2000.
What Monica used to eat in a typical day
Six scones
Six sausages in a bread roll
A big bowl of sugary cereal
Two weight gain shakes
Four McChicken Burgers
Four double cheeseburgers
One large portion of French fries
30 chicken nuggets
Macaroni cheese
Taco Bell
3.7 litres of ice cream
"The diet has been very difficult," she said.
"There has been a lot of crying and a lot of mental challenges. Food for me was an addiction pretty much, just like alcohol or drugs."
Monica is also concerned that her fiance and feeder will no longer be attracted to her if she becomes slimmer.
However, Sid says his love is unconditional: "I am not just attracted to her body. I am attracted to her as a whole, complete person.
"At this point, I don't care if she's even 120 pounds. I told her even if she's tiny, I would still be in love with her. There aren't two ways about it."
Monica also plans to make a career change and swap her fetish modelling for plus-size fashion modelling.
"I don't have a goal weight in mind, it's more about health than size. The pregnancy is progressing well and the baby has a strong heartbeat.
"We are going to encourage the baby to eat well as he or she grows up. I don't want my child to think that being fat is wrong, I just want them to be active, healthy and happy."
Sid commented: "We just want the baby to be healthy so we can finally start our life together as a family and maybe even have more kids in the future.
"I just want to give him or her the best life I can, and that's all that matters."
This article was first published on NZ Herald and is republished here with permission.