According to a celebrity hair stylist having hair that's TOO clean could be damaging it
Publish Date

Wednesday, 24 January 2018, 12:00PM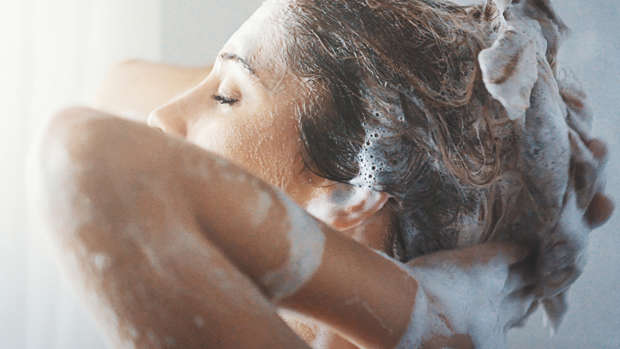 Washing your hair is considered a basic tenet of personal hygiene - but have you ever considered that it could be doing more damage than good?
A leading celebrity stylist has warned that women risk ruining their tresses by "excessive shampooing" - leading to lacklustre hair and breakage, the Daily Mail reports.
Neil Moodie, who has tended to the locks of stars including Demi Moore and Scarlett Johansson, explained: "Our hair is a living fibre and dry to begin with. 
"If we starve the hair from moisture from excessive shampooing, the hair dries out again and the cycle continues resulting in weak damaged hair. Therefore you need to shampoo less to keep your natural oils where they need to be.
"There isn't an exact number of times you should wash your hair – it depends on your hair texture and your natural oil production, but there are ways to tell if you're over-washing it."
Neil, who is also an ambassador for Viviscal, added: "A lack of moisture from stripping oils can also cause a dry, flaky scalp and as your scalp dries out so does your hair. 
"Hair becomes flatter and also begins to lack shine. If you need a bit of a boost between washes try a dry shampoo to trap excess oil and add a bit of body without drying your hair out. 
"When you do wash your hair, use a conditioner that not only conditions but adds moisture to help keep hair supple."
If you're experiencing a lot of breakages, this could also be a sign that you're washing your hair too often, according to Neil. 
"Wet hair is extra susceptible to damage and breakage, so the more you wash it, the more opportunity it has to break," he said. 
"Never quickly rip a brush through wet hair and avoid going to bed with wet hair. I always recommend a silk pillow as it causes less friction."
But, warns Neil, it's vital to make sure you're conditioning your tresses regularly.
He explains: "If you're washing your hair less, conditioning your hair properly is vital so that the moisture is retained.
"Just applying and rinsing it straight off is of no benefit [because] the hair has no time to draw the ingredients it needs. 
"Use as a once-a-week treatment leaving it on for at 20 minutes, again allowing the ingredients to penetrate into the hair shaft properly."
This article was first published on Daily Mail and is republished here with permission.