Apparently we've been hanging our Christmas tree lights completely wrong!
Publish Date

Wednesday, 6 December 2017, 8:30AM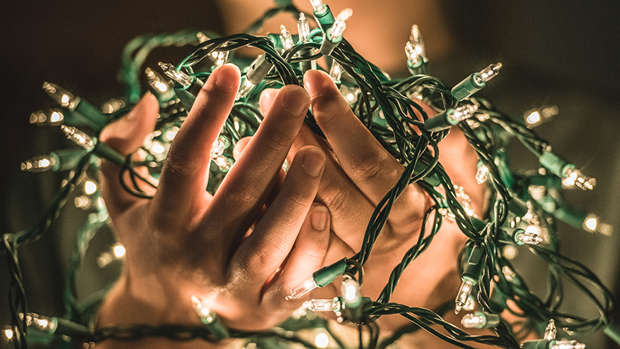 It's the last thing you do when you've decorated your Christmas tree and fixed an angel or star on top: Turn on the lights.
But to add that last magical touch, do you start at the top and spiral your light strings down or wrap them in horizontal circles? Either way, it's likely you've been hanging them wrong every year.
According to interior designer and entertaining expert Francesco Bilotto, you should drape lights vertically, as this prevents the glow of the lights from getting lost amongst the tree.
Bilotto told HouseBeautiful.com: "This way every tip of your tree, from branch to branch, will twinkle with delight.
"Another added bonus is when you dismantle your tree and take off the lights, it'll be easier and less messy to remove strands from the exterior of the tree — rather than fighting a stubborn, almost dried branch."
Bilotto also recommends hanging lights from the top of the tree, with the end that doesn't have a plug and letting them run to the bottom of the tree.
Then pull the lights around 10cm to the right and work your way around the tree until the entire tree is covered.
If you want to maximise sparkle in the middle of your tree, Bilotto recommends putting your shiniest ornaments deeper in the branches so that they catch the light.
This article was first published on NZ Herald and is republished here with permission.