Consumer NZ reveals almost half of sunscreen brands tested fail to live up to protection claims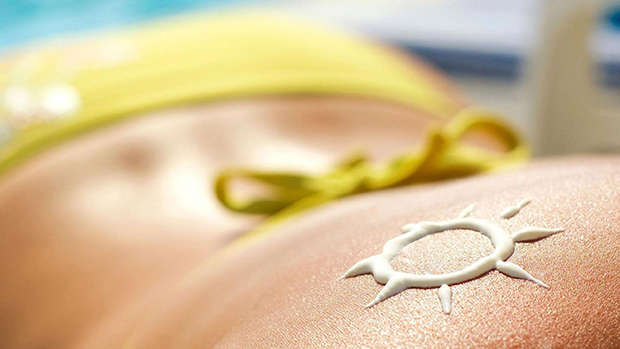 Sun protection is essential.
New Zealand's melanoma cancer rates are among the world's worst.
But worryingly, almost half of the sunscreens available to Kiwis are failing to live up to efficacy claims.
Consumer NZ says its latest test of sunscreens highlights the need for mandatory standards for products in New Zealand.
Out of the 20 sunscreens tested only 11 met their SPF label claims.
A Cancer Society Sunscreen SPF50+ was among those that didn't make the cut, after it was found to provide a maximum SPF 20 units less than it claimed to, when tested at two different labs.
The Cancer Society said it would withdraw the batch of the product tested as a result of the findings, Consumer NZ chief executive Sue Chetwin said.
"However, given the reports, we have from two separate labs showing the sunscreen doesn't measure up to its claimed performance, we've asked it to recall all batches of this product."
Chetwin said that in a country with one of the highest skin cancer rates in the world, it was time the Government made the Australia and New Zealand standard mandatory.
"New Zealand has one of the highest rates of skin cancer and melanoma in the world but the sunscreen standard remains voluntary," she said.
FAILED TO MEET SPF LABEL CLAIM
Hawaiian Tropic Silk Hydration Sunscreen Lotion SPF50+ A Touch of Mango and Papaya
Invisible Zinc Face + Body Mineral Sunscreen SPF50
Natio Suncare Moisturising Sun Lotion SPF50+
Frankie Apothecary Natural Sunscreen + Kawakawa and Antioxidant SPF50
MooGoo Natural Sunscreen SPF40
Cancer Society Everyday Sun Lotion SPF50+
Marine Blue Australia Dry-Touch Sunscreen Lotion SPF50+
Sunsense Ultra SPF50+
Banana Boat Dry Balance Sunscreen Lotion SPF50+
MET SPF CLAIM BUT FAILED BROAD SPECTRUM PROTECTION REQUIREMENTS
Beauty Care Co Zinc Sport Sunscreen Lotion SPF50+
Surf Life Saving Sunscreen Lotion Dry-Touch Formula SPF50
Wotnot Deeply Moisturising Sunscreen SPF30
MET SPF CLAIM & BROAD SPECTRUM PROTECTION REQUIREMENTS
La Roche-Posay Anthelios XL Ultra-Light Fluid SPF50+
Neutrogena Ultra Sheer Dry-Touch Sunscreen Lotion SPF50+
Nivea Sun Protect & Moisture Moisturising Sunscreen Lotion SPF50+
Smart365 Sun Sunscreen Lotion SPF50+
Oasis Sun Sport PA++++ SPF40
Badger Sport Unscented Natural Mineral Sunscreen Cream SPF35
My Sunshine Natural Sunscreen + Antioxidants SPF30
Solzinc Natural Sun Protection 30+
- Additional reporting by NZ Herald.