Consumer NZ reveals these 9 sunscreen brands fail to live up to their protection claims
Publish Date

Wednesday, 6 December 2017, 10:13AM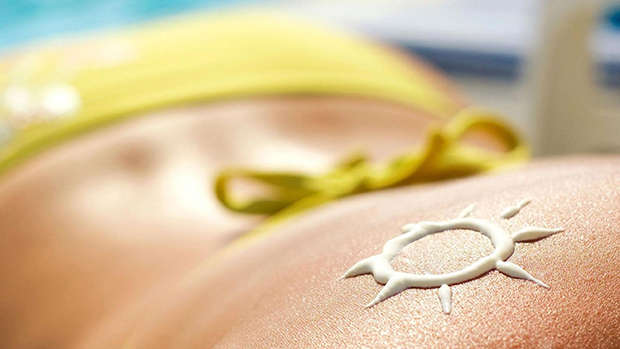 Sun protection is essential.
New Zealand's melanoma cancer rates are among the world's worst.
But worryingly, almost half of sunscreens available to Kiwis are failing to live up to efficacy claims.
Consumer NZ says its latest test of sunscreens highlights the need for mandatory standards for products in New Zealand.
Out of the 19 sunscreens tested only ten met their SPF label claims.
Consumer chief executive Sue Chetwin said: "As a result of our test two 'natural' sunscreens, which only provided low protection, have been removed from sale."
Those sunscreens were Pure Blend Sunscreen SPF15++ and Pure South 100% Natural Sunscreen.
"Companies don't have to regularly test their products to ensure they still meet SPF claims, even if an ingredient supply changes, and some companies may go for years without retesting. Our testing has also highlighted the lack of consistency between labs even when products are tested the same way," Chetwin said.
Chetwin said that in a country with one of the highest skin cancer rates in the world, it was time the Government made the Australia and New Zealand standard mandatory.

PRODUCTS THAT MET CLAIMS FOR SPF PROTECTION AND BROAD SPECTRUM:
Cetaphil Suntivity Oily Skin Ultra-light Lotion SPF50+
Daylong Suntivity Liposomal Sunscreen Lotion SPF50+
Smart365 Sun Sunscreen Lotion SPF50+
Invisible Zinc Face + Body Sunscreen SPF50
Neutrogena Beach Defense Sunscreen SPF50
Surf Life Saving Sunscreen Lotion SPF50
Le Tan Coconut Oil Sunscreen SPF30+
Soleo Organics All Natural Sunscreen SPF30+
Oasis Sun Sensitive Skin Family Sunscreen SPF30
Skinnies Sungel SPF30
PRODUCTS THAT DO NOT MEET ALL CLAIMS FOR SPF PROTECTION AS WELL AS BROAD SPECTRUM (LISTED FROM BEST TO WORST):
Nivea Sun Protect & Moisture Moisturising Sunscreen Lotion SPF50+
Sungard Moisturising Sunscreen SPF50+
Banana Boat EveryDay SPF50+
Cancer Society Everyday SPF50+
Natural Instinct Invisible Natural Sunscreen SPF30
Snowberry Family+ Sunscreen SPF30
Badger Active Unscented Broad Spectrum Zinc Oxide Sunscreen Cream SPF30
Pure South 100% Natural Sunscreen
Pure Blend Sunscreen SPF15++