Could your long work commute be causing depression?
Publish Date

Tuesday, 23 May 2017, 8:45AM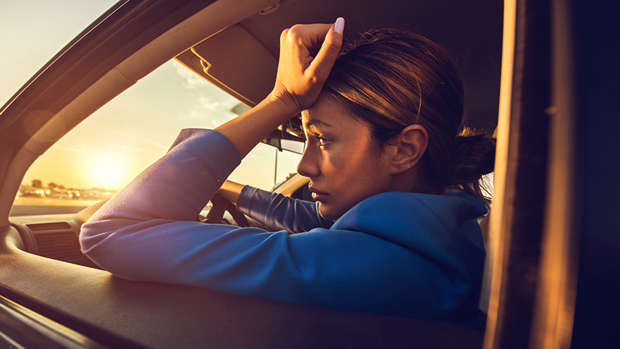 Having to spend an hour on the train, or behind the wheel, going to work each morning and evening is the bane of most adult lives.
As a result, those who endure these long commutes are more likely to be stressed and depressed, new research has found, according to Daily Mail.
A study of more than 34,000 working British adults found journeys upwards of half-an-hour are damaging the nation's health and productivity. 
But those who have the longest commutes, deemed to be more than an hour each way, appear to fare the worst mentally.
They were 33 per cent more likely to suffer from depression and 12 per cent more likely to report work-related stress.
Results also showed that they had a 46 per cent greater risk of getting less than the recommended seven hours of sleep each night.
These factors caused them to be less productive than employees who were given flexible working schemes by their bosses.
While those who spend less than 30 minutes travelling to and from work gain an extra week of work each year. 
The results found that because of their greater amount of sleep and more positive mental state, they were more productive. 
However, contrary to popular belief, working from home does not help combat the effects of travelling to and from work. 
Employees who were able to work from home but did not have flexible working arrangements were, in fact, the least productive.
They lost an average of 29 working days each year – even more than those with no home working or flexible working arrangements. 
The study, which was commissioned by VitalityHealth and delivered in partnership with the University of Cambridge, across all industries in the UK.
The research examined the impact of commuting as well as flexible and home working on employee health and productivity. 
Shaun Subel, director of strategy at VitalityHealth, said: "These results demonstrate the significance of the daily work routine in influencing individuals' health and productivity. 
"Employers should perhaps be looking at flexible working arrangements as a more prominent part of their workplace wellness or productivity management strategy.
"Allowing employees the flexibility to avoid the rush-hour commute where possible, or fit their routine around other commitments can help reduce stress and promote healthier lifestyle choices and, importantly, this is shown to actually impact positively on productivity."
This article was first published on Daily Mail and is republished here with permission.