'Endo is no joke': 27-year-old's naked selfies show shocking reality of 'early menopause'
Publish Date

Wednesday, 2 August 2017, 12:45PM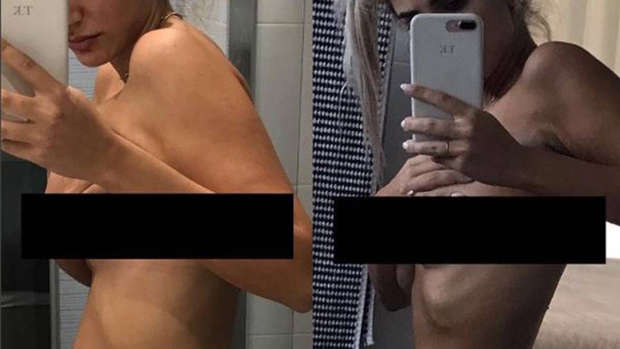 A 27-year-old has taken to social media to share what it really is like to live with endometriosis.
Thessy Kouzoukas shared selfies on Instagram to prove that the disease is "no joke".
Kouzoukas says treatment for endo has sent her into early menopause as it stopped the production of female sex hormones in her body.
"The left is my stomach three weeks after a ruptured cyst (five weeks ago) The right is me now, on a drug called synarel that has stopped all my hormones and sent me into menopause at the age of 27."
She urges anyone who thinks they might suffer from the same condition to see a doctor.
Kouzoukas has been taking Synarel, a drug used in the treatment of endometriosis. It works by reducing the body's production of oestrogen.
The lower oestrogen production has the tragic side-effect of sending the woman into early menopause.
The Instagram posted received more than 1000 comments, with many thanking the blogger for spreading awareness of the invisible disease.
"The more we advocate for Endometriosis, the more women can get help and not have to suffer in silence," one Instagram user said.
"Endo is just a terrible beast so hard to explain to people. From the countless hospital stays, surgeries, endless bleeds just terrible misery," another user said.
The fashion blogger is now preparing to embark on a trip to Greece where she will have surgery to treat endometriosis.
The procedure is expected to take seven hours.
This article was first published on NZ Herald and is republished here with permission.