Furious father slams 'friends' for excluding autistic son from birthday parties
Publish Date

Thursday, 9 November 2017, 1:00PM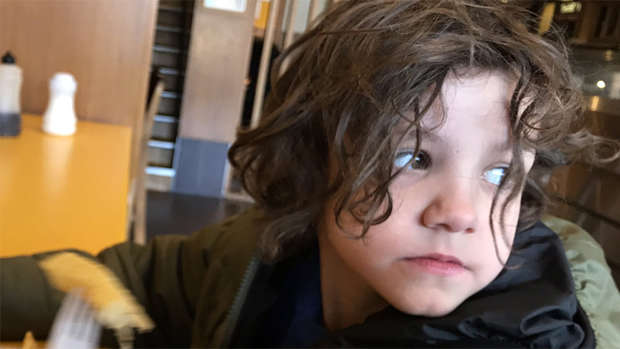 A father has become a cult hero after he posted a furious message calling out his friends for not inviting his autistic son to birthday parties.
Shane Stephenson revealed how his 6-year-old son Reilly had not attended any events, and blamed mates for not understanding the schoolboy's condition, the Daily Mail reports.
His angry message, in which Stephenson states "Reilly has autism, not f***ing leprosy", has gone viral on Twitter after it was shared by his wife Christine.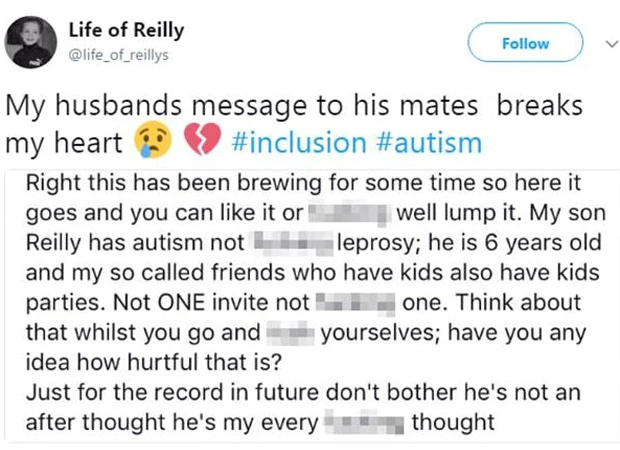 The mother's post, which she tagged "my husband's message to his mates breaks my heart", has already received more than 5000 likes and 2000 retweets.

It read: "Right this has been brewing for some time so here it goes and you can like it or f***ing well lump it.
"My son Reilly has autism not f***ing leprosy; he is 6 years old and my so-called friends who have kids also have kids parties.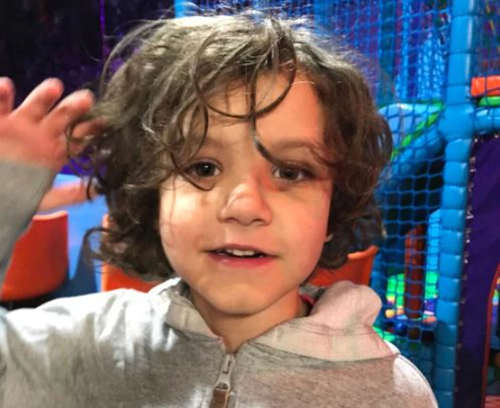 "Not ONE invite not f***ing one. Think about that whilst you go and f*** yourselves; you have any idea how hurtful that is?
"Just for the record in future don't bother he's not an after thought he's my every f***ing thought."
The post has since become an online hit after it was shared by hundreds of other parents of autistic children who revealed similar struggles.
Christine Stephenson, from Newcastle, told the Huffington Post: "Our friends aren't horrible people, I know they feel our struggles.
"They are mortified that Shane feels this way."
She said: "There's some building bridges to be done now that Shane has spoken about 
how he truly feels and I think only positivity can come from his outburst.
"The simple advice I give is: just ask."
What is autism?
Autism refers to a range of related developmental disorders that start in childhood and affect the person for their whole life. Symptoms can be split into three broad groups:
1) Problems with social interaction 
2) Impaired language and communication skills 
3) Unusual patterns of thought and behaviour
People with autism may also be over- or under-sensitive to sounds, touch, taste, smells, light or colour. Symptoms can range from mild to severe but all can cause anxiety. Some people with autism can live relatively independent lives, but others may need a lifetime of specialist support.
There is no cure but a number of treatments help autistic people better cope with the world around them.
Find out more at autismnz.org.nz
This article was first published on Daily Mail and is republished here with permission.