Game of Thrones star Lena Headey shares GENIUS pineapple hack!
Publish Date

Monday, 11 March 2019, 3:47PM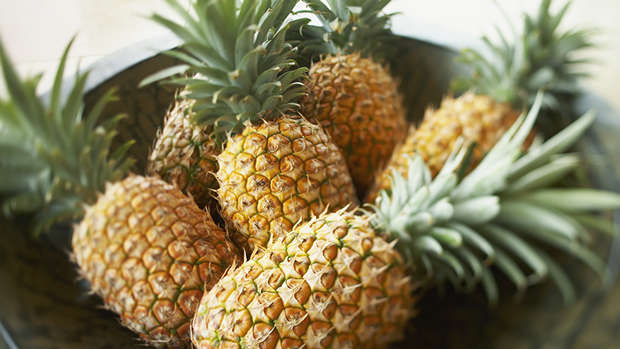 Of all the things you've been doing wrong in your life, you probably didn't think eating pineapple was one of them.
There's no denying preparing and eating pineapple is a notoriously messy business.
Peeling the skin of the tropical fruit usually requires you to be handy with a knife and you're often left with a bunch of wasted pineapple you can't quite get off the core correctly.
But Lena Headey - who plays Cersei Lannister on Game of Thrones - has a new trick to eating, and we have to admit, it's AMAZING!
Why is it so amazing, you ask?
Because it means no more worrying about peeling off the entire skin!
Yup, that's right, Lena's new hack cuts down on time, messiness, and steps.
To eat the delicious fruit, all you need to do is cut the bottom portion of the pineapple off and then pull chunks of the pineapple away in sections by grabbing the spiny exterior and tearing the fruit away from the core.
Voila! You should have the perfect snack-sized piece of pineapple!
Be warned though, it may take a couple tries before you to get it down to a science.