Girl asks Santa to cure brother's cancer in heartbreaking letter
Publish Date

Friday, 22 December 2017, 9:00AM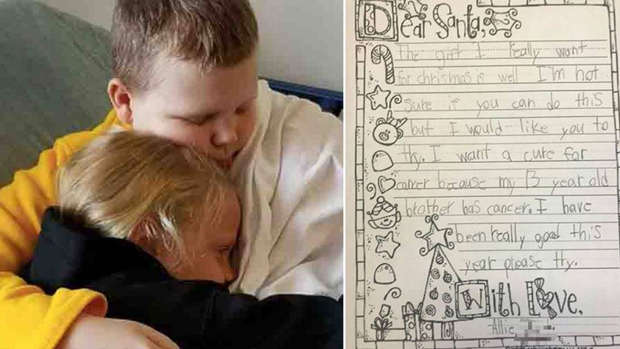 A little girl has penned a heartbreaking letter to Santa asking for him to cure her big brother's cancer.
Allie Hart's brother, Robert, was diagnosed with Acute Lymphoblastic Leukaemia in 2010, spending more than half his life, and Allie's entire life, undergoing chemotherapy and other treatments.
After witnessing Robert's 65 spinal taps, 800 doses of chemotherapy, 16 days of radiation and two clinical trials, Allie, from Georgia, US, reached out to Santa to end her brother's suffering.
Kasie Muir Heart shared her 7-year-old daughter's letter to Santa on Facebook, writing: "My 7-year-old wrote it today. Sweetest and saddest thing I've ever read."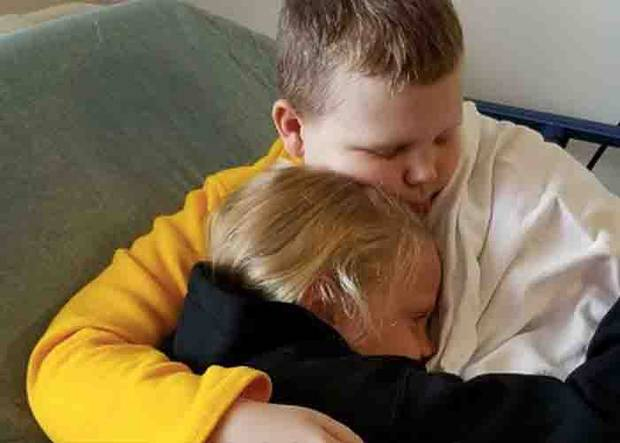 Allie wrote a letter to Santa asking him to cure her brother's cancer. Photo / Facebook
Allie's letter reads: "Dear Santa, The gift I really want for Christmas is well I'm not sure you can do this but I would like you to try," Allie writes.
"I want a cure for cancer because my 13-year-old brother has cancer.
"I have been really good this year please try. With love, Allie."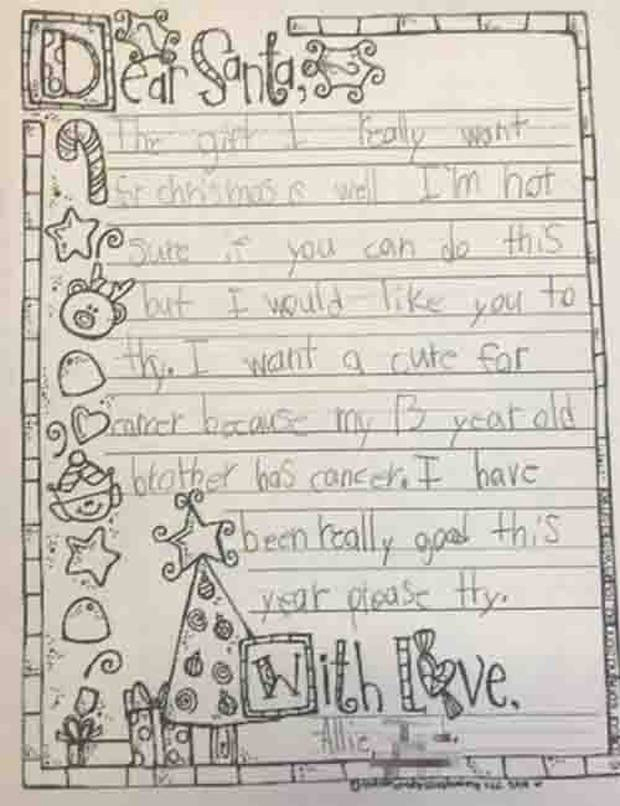 Allie's mother shared the heartbreaking letter on Facebook leaving readers in tears. Photo / Facebook
Her mother is worried Allie's Christmas wish to Santa won't be fulfilled.
On her Facebook post, she pleaded: "Now, if anyone can find the cure for childhood cancer in the next few weeks that would be swell if not a little girl is going to wonder why. Our kids deserve so much more."
The post has been shared 149 times and many revealed the letter to Santa broke their heart.
"Made me cry. That is the best ever... and worst ever," one person wrote.
"Oh my goodness, showed this to my hubby, we both teared up. The C word is scary," another said.
"I didn't know anything could be so sweet and heartbreaking at the same time. What an incredible wish from Santa. I sure wish it would come true."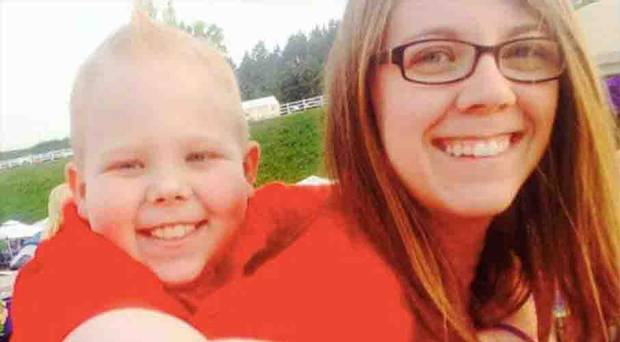 Robert, (pictured with his mum), has battled cancer more than half his life. Photo / Facebook
Hart said "This little girl loves her brother so much", and that Robert is "as innocent as they come".
Hart told FOX 5 her son is doing okay, and still fighting hard.