How this Kiwi couple travelled the world with a newborn...
Publish Date

Friday, 26 January 2018, 3:07PM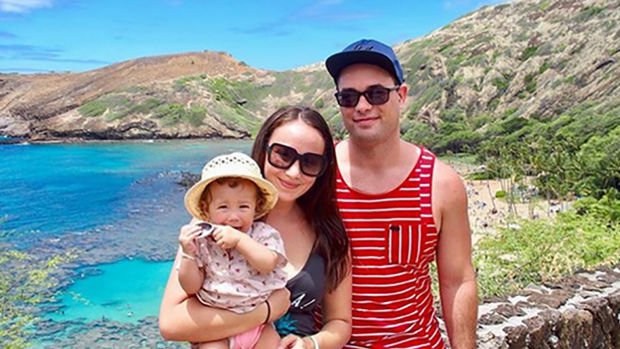 Most parents know - or at least fear - the struggle of trying to travel with a baby even once, let alone for 18 long months.
But for Kiwi couple Sonita and Riki Cribb, seeing the world with their newborn in tow only added to the adventure.
The former Palmerston North teachers are now based in South Korea with their 22-month-old daughter Lilah, who was born in Saudi Arabia during their travels.
Speaking to the Daily Mail's Femail section, 27-year-old Sonita admitted the couple didn't have to think too hard about embarking on their travels as a young family.
"We believe that there is nothing more valuable than the memories we create and living in the moment," she said.
Sonita said the three are lucky to have travelled to more locations than most people will see in their lifetime.
"She's almost flown her 50th flight, with many of them being long-haul flights."
But like all parents, the pair were nervous to embark on their first flight with a baby, so they made extensive plans to ensure a smooth journey.
"We thought of everything we could do to make the trip enjoyable," Sonita said.
"We always did our research and would never have taken her somewhere we didn't feel comfortable."
Over 18 months the family visited 18 countries including Japan, USA, Canada, Costa Rica, Germany, Abu Dhabi, Saudi Arabia, South Korea, Oman and Fiji.
The family admit they've had the time of their lives, but say off-the-beaten-path locations in Nicaragua did prove challenging.
"We had never seen roads in such a bad state and there was almost no one around apart from the odd small village.
"It was probably one of the only times we have been a bit worried about what to expect."
It wasn't only the pair who were nervous either, as they admit their daughter Lilah may have scared off some of the wildlife with her "excited little baby noises".
"It was all part of the fun but the other tourists didn't quite have the same perspective when the wildlife would disappear."
The family created a blog where they Instagram share their special moment and tips with other parents who may want to travel the world with their young ones.
"We still find many people are uncomfortable with the idea of organising a trip overseas with a baby.
"Hopefully our story can inspire people and provide them with helpful information to give it a go," Sonita said.
The Cribbs' top tips for travelling with a child:
Always make sure you're able to book a bassinet seat - usually you have to ring the airline in advance
If this isn't possible, book the window and middle seats as these offer more privacy
If you're breastfeeding, make sure you wear comfortable clothing that allow you to feed easily
Pack some of your own food in case your child is a fussy eater
Include a take-on baby pack with books, toys, clothes, nappies, wipes and snacks
Always make sure you research your destination thoroughly - climate extremes can be hard on young children
This article was first published on dailymail.co.uk and is republished here with permission.