How this mum manages to feed her three kids for just $81 per week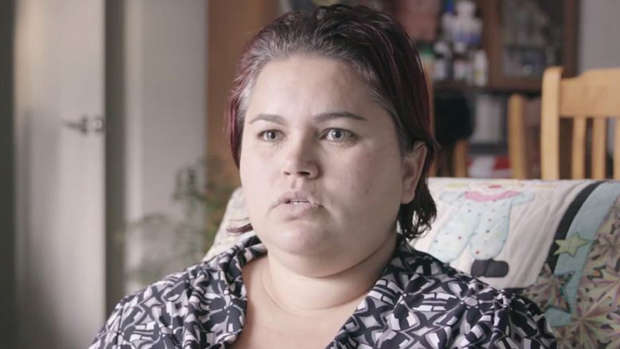 A mother has revealed how she gets by with only $81 per week after opening up her books to the public's financial scrutiny.
Ebony Andrews said that she wanted to dispel some of the myths around child poverty that insinuated those who sent their kids to school without lunch must be wasting their money, not work, or are poor at budgeting.
"You've seen my budget. I can't waste. I think they are just assuming, they don't see it in real life how we run our own budgets."
Her weekly income that includes her own wage, Working for Families assistance, accommodation supplement and child support, totals $968.80. But when her weekly expenses add up to $887.50, she is left with a mere $81 to cover food, and anything they need.
Her weekly food budget is split, on average, between $9.20 worth of milk, $10 for bread, $1.50 for margarine, $10 for spreads, $1.75 for cheese, $35 worth of fruit, and $12.55 for vegetables and meat.
According to Ebony, her budget doesn't allow for any sort of treats, and the last time she took her girls to the cinema was four years ago.
Even buying essential items such as school shoes is something that could push them over the budget line each week.
"I mean shoes, especially when they have to be all black or partially black, can be $60 upwards for one pair and I've got three girls and that would blow my budget sky high."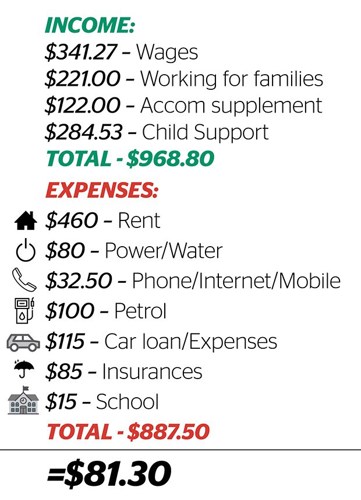 This article was first published on nzherald.co.nz and is republished here with permission.