Is 'phubbing' destroying your relationship?
Publish Date

Tuesday, 20 June 2017, 12:13PM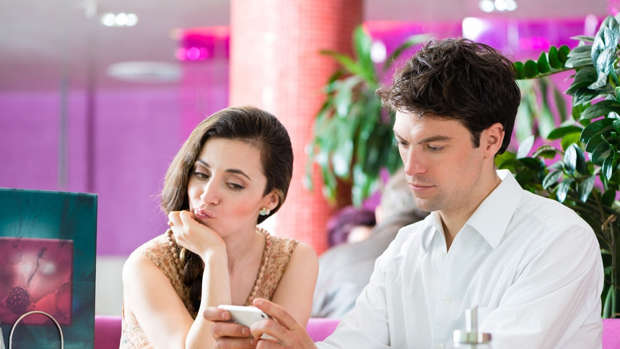 People who spend their free time swiping through social media could be causing upset in their relationship, scientists warn.
Research has revealed that 'phubbing' - snubbing someone mid conversation by checking your phone - is on the rise.
The study also reveals we check our devices up to 150 times a day, according to the Daily Mail.
Almost half of relationships have been negatively impacted by the craze, research has shown.
Phubbing causes problems in relationships by reducing the amount of quality time spent together and making it appear as if the guilty part is losing interests.
"The presence and use of cell phones is ever-increasing causing the boundaries that separate our work and other interests from our romantic relationships to become more and more blurred,' said Dr James Roberts and Dr Meredith David from Baylor University in Texas.
"As a result, the occurrence of phubbing is nearly inevitable.
The researchers surveyed 450 people and found 46 per cent reported being 'phubbed' by their partner and 22 per cent had argued as a direct result.
They said phubbing is on the rise because we are more likely to be addicted to our phones than ever before.
 - NZ Herald