It turns out Rainbow Paddle Pop cocktails are a thing and they look so tasty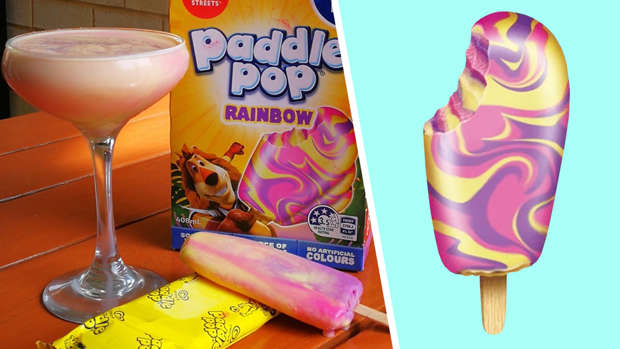 The iconic rainbow paddle pop has had a grown-up makeover and we definitely want it in our lives.
The distinctive candyfloss and caramel flavour of the rainbow paddle pop has been whipped up with a generous shot or two of alcohol and served as an adult slushie in a classy martini glass.
The only place - according to Mouths of Mums - that is serving up this treat is The Beach Hotel in Seaford, Adelaide, so it looks like it's time to book some flights.
The martini costs around $10, but let's be honest, the experience of this nostalgic drink is priceless.