Kiwi doctor slammed for his explanation of menopause on Breakfast
Publish Date

Tuesday, 18 September 2018, 10:30AM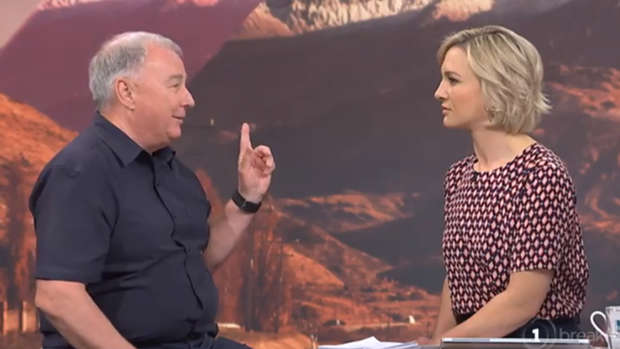 It's something that we try not to think about too much, but eventually, every woman goes through … menopause.
Eep!
When that change happens women often turn to their doctors to help guide them through and give them answers.
Breakfast did just that when they invited GP Dr John Cameron to give New Zealand some insight into menopause, including what some of the symptoms are and the risks of hormone treatments.
However, after sharing their interview with Dr Cameron, Breakfast was slammed on Facebook by viewers who felt it would have been better for the morning show to have this discussion with a female doctor.
"Why would you not get a woman to speak about this?" one commenter asked.
"He can't know about it …. Fancy a man telling us!" another person wrote in the comments, "Do your homework Breakfast … it's a female problem."
"So why not get a man to tell us how we will feel?!" said another.
Another added "It's not a 'problem' … it's a female fact of life."
"Oops, Breakfast really should have put that Man on Pause," one person quipped
Meanwhile, others came to the doctor's defence, seeing no issue with a qualified male doctor sharing information about an issue that affects only women.
"I have no trouble with a male doctor explaining menopause," one person wrote, "what's the problem with that?"
"He's a professional regardless of his gender," another added.
One person hit out at commenters writing, "You women saying 'what does he know, he's a man' … do you think maybe he spent many years studying this subject and does know what he's talking about? You're embarrassing yourselves."