Kiwi woman's warning to pet owners after $5 Kmart chew toy almost kills her puppy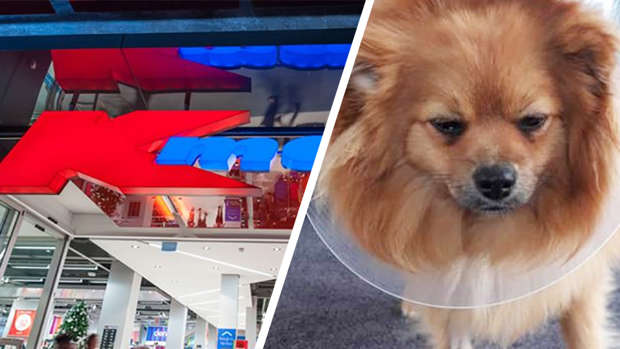 Dog owners take note!
Christchurch woman Leah Mabey has sounded the alarm over a specific pet toy after it nearly killed her darling Pomeranian puppy.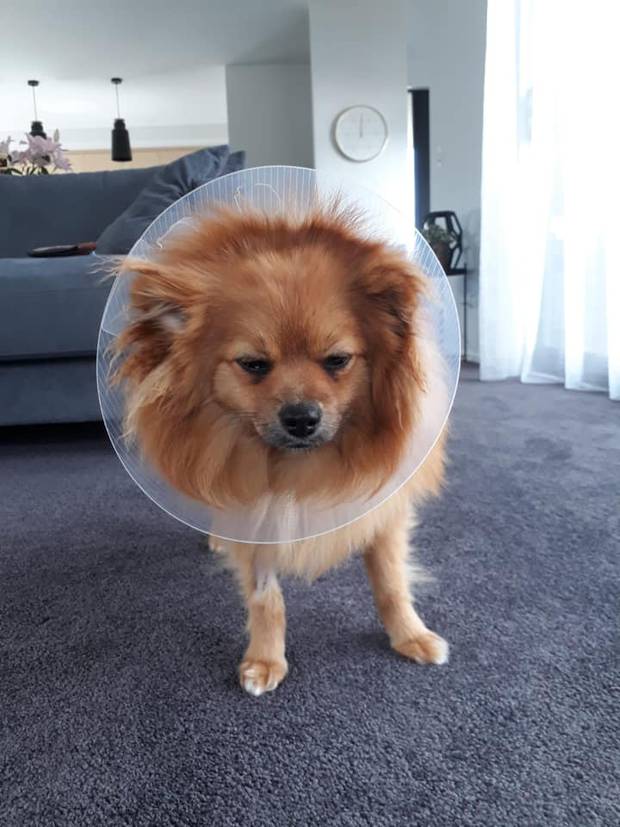 Photo / Facebook
The chew toy was purchased from Kmart for just $5 and labelled as a "Dental Bone Pet Toy", however her pooch managed to chew off the end completely and swallowed the pieces.
This landed the poor 10-month-old dog at the vet needing emergency surgery.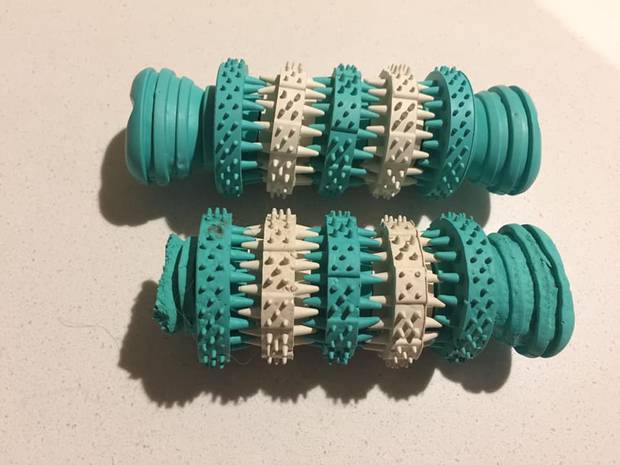 Photo / Facebook
"Our little pomeranian is a puppy still and like most dogs will give anything a go but I thought I'd be safe buying this," Leah wrote on Facebook.
"I know all toys at some level will get broken etc but I genuinely didn't think a chewability level 4 toy wouldn't be able to be eaten by a tiny Pom.
"Please no hate or comments about being a 'bad pet owner' etc, I'm not here for that," she added. "Simply writing a quick warning about this toy." 
"My recommendation would be to chuck it away," she concluded her warning.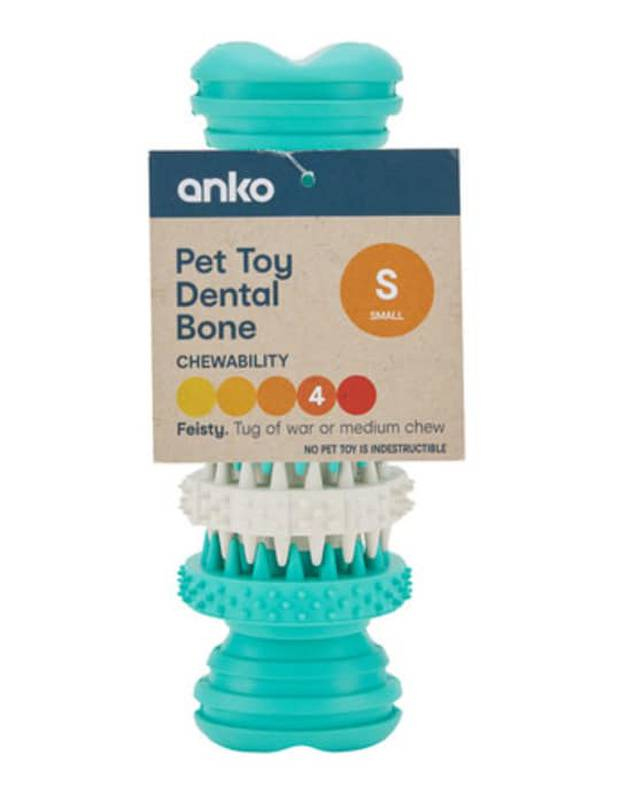 Photo / Kmart
This isn't the first pet toy to land Kmart in hot water.
Earlier this year a vet sent out a warning over another $5 chew toy, saying that the "brittle" toy breaks easily and has led to multiple dogs needing surgery to have it removed from their "gastrointestinal tract".
"Warn everyone out there. They are brittle and somehow break, and dogs think it's a good idea to swallow them," they wrote on Facebook at the time.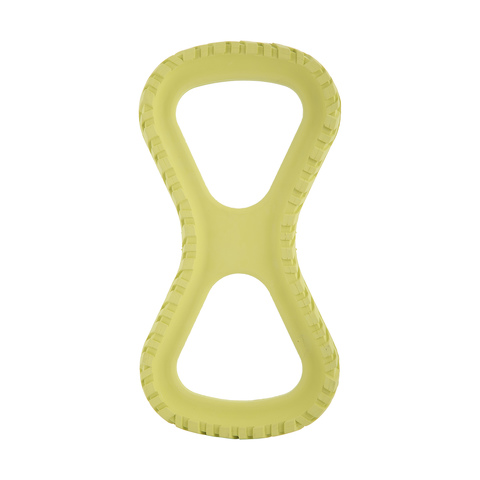 Photo / Kmart
A spokesperson for Kmart previously told the NZ Herald that safety for pets and their owners was a number one priority.
"We want all members of the family; including our furry friends, to have a safe and positive experience when using our products at home.
"This is why we encourage customers to carefully read through all product care labels, to ensure they are selecting toys that reflect their pet's size and play style.
"We urge anyone who has any concerns or enquiries, to please contact Kmart Customer Service on 1800 124 125."