Mothers-to-be reveal the worst things their partners have said to them
Publish Date

Monday, 10 July 2017, 2:17PM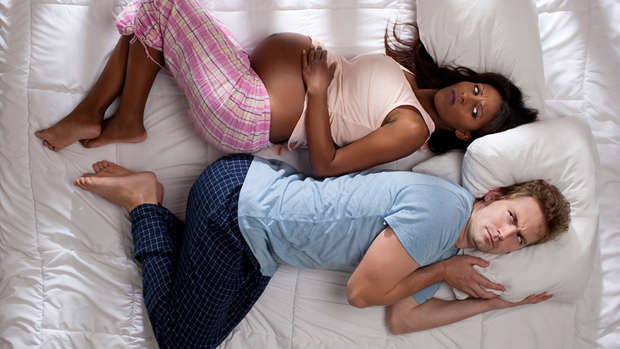 A lot of men are loving, kind and supportive as their partners go through nine months of pregnancy and their bodies undergo big changes.
Others, it seems, don't have the same patience and can be unsympathetic towards the future mothers-to-be - and their fluctuating hormones.
According to the Daily Mail, one woman took to Reddit's BabyBump forum this week and declared her husband 'the king' of saying inappropriate things - such as "Millions of women have had babies before you and all of them turned out okay!"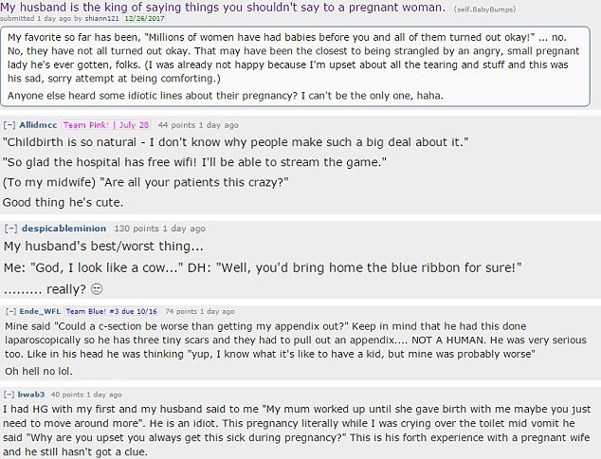 Jokingly, she asked if any other women had experienced similar moments with their partners, and the stories flooded in.
Some men have wondered why their partner was making "such a big deal" over childbirth, while another told their partner that she shouldn't have "opened her legs" - and one went so far as to suggest his pregnant other half could be more supportive of his needs.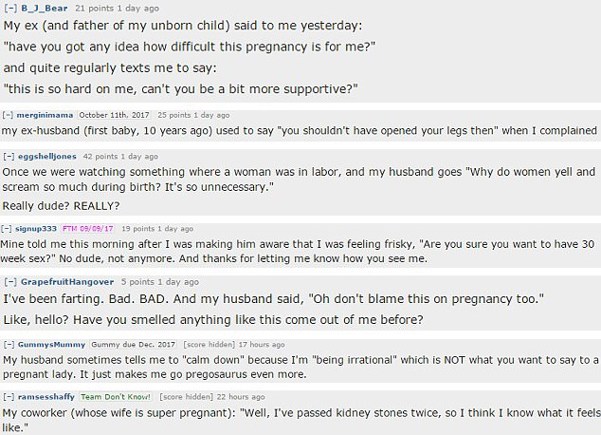 This article was first published on Daily Mail and is republished here with permission.