Mum causes outrage for forcing 5-year-old daughter to pay rent
Publish Date

Thursday, 18 January 2018, 8:26AM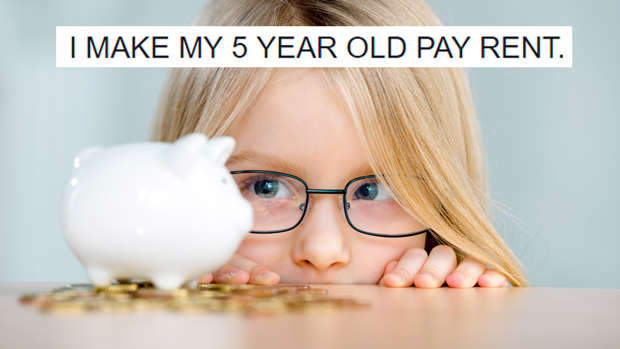 A mother has been blasted by parents around the globe for making her 5-year-old pay rent.
Essence Evans posted to Facebook that she not only makes her daughter pay rent, but charges her for water, electricity, television and food.
"I make my 5-year-old pay rent," Essence started her post.
"Every week she gets $7 in allowance," she wrote.
"But I explained to her that in the real world most people spend most of their paycheck on bills with little to spend on themselves. So I make her give me $5 back. $1 for rent $1 for water $1 for electricity $1 for cable and $1 for food."
However, the mother then defended her strategy, saying she's helping set her daughter up for her future.
"The other $2 she gets to save or do what she wants with. Now, what she doesn't know is the $5 is actually going away in her savings account, which I will give back to her when she turns 18.
"So if she decides to move out on her own she will have $3380 to start off. This strategy not only prepares your child for the real world. But when they see how much real bills are they will appreciate you for giving them a huge discount."
A number of parents weren't impressed at Essence's actions, with many labelling it "stressful" and "stupid".
"Good way to stress kids out. That's not allowance if it's rent. Not trying to offend you. I pay for electricity, clothing and food because it's neglect if you don't. It's part of your parental obligation. Your idea is better for a teen who is working," one person posted.
"She is too young to pay bills. It's the parent's responsibility to take care of the children until they get old enough to contribute to the house. Point blank and period," another wrote.
One commenter questioned what Essence's daughter was doing to earn the $7 in the first place, saying the idea has flaws.
"What is she doing at age 5 to earn $7? Because that's the first point to be made. If she is getting money just because, then that defeats the lesson."
However, a number of parents jumped to Essence's defence praising her for her strategy.
One mother wrote: "Awesome Mum, you are doing a marvellous job. Your baby is being prepared for what is real. Ignore remarks, she is not being bothered with an adult situation, as a 5yr old she gets a pretty good allowance."
"It's not like she's pocketing the money. And she's explaining what's going on. She isn't just taking the money with no explanation. I think you all forget that allowance is a privilege not a requirement for a child," another said.
"She is at least teaching her responsibility instead of just giving her money to spend out. Five is a good age. It doesn't say anywhere that the child isn't allowed to be a child. She is just teaching her responsibility early on."
Her post has gone viral after being shared more than 293,000 times and received more than 40,000 comments.
This article was first published on NZ Herald and is republished here with permission.