Mum claims this miracle cream cured her baby's eczema in a week
Publish Date

Friday, 30 June 2017, 2:52PM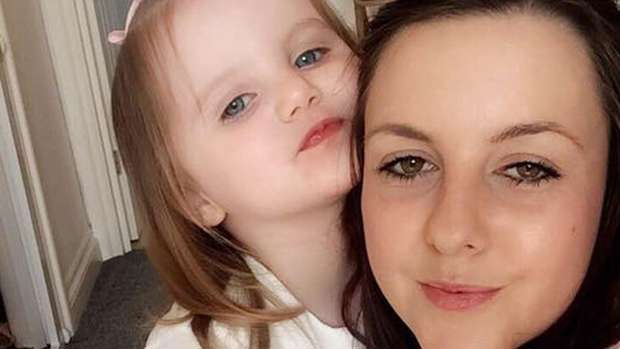 A delighted mother-of-one has praised a £3.99 (NZD$7) "miracle" cream that she claims has "cured" her daughter of a painful skin condition.
Paige Sweeney, 23, spent more than two years with dermatologists trying to find a cure for the eczema afflicting her daughter Evie-Rae, now three, but nothing worked.
The toddler would wake up every night, scratching herself until she bled, Paige said.
Then, as a last resort, the Nottingham-based mother spotted the £3.99 ($7) Childs Farm Baby Moisturiser on the shelves at her local Boots and decided to give it a go - to her amazement Evie's eczema quickly vanished.
Describing it as a "miracle cream", Paige told MailOnline: "Within a matter of days I could see her skin starting to clear up. I couldn't believe it."
Now, three months after first trying the Childs Farm Baby Moisturiser, a small business based in Hampshire, the happy toddler is still eczema free - with her mother claiming the NHS "could save a fortune if they put it on prescription".
Evie-Rae spent hours of her young life in doctors' offices, as full-time mum Paige constantly took her to local dermatologists because the condition was affecting the entire family's quality of life.
Despite being prescribed a range of antibiotics and steroid creams, little Evie-Rae's symptoms remained.
Painful rashes continued to flare up around her mouth, on her hands and in the creases at the back of her knees.
Paige recalled: "I've tried everything in an attempt to help Evie-Rae. She has had eczema since she was born, then when she was five weeks old she was diagnosed with a milk allergy.
"Her eczema was so painful that she didn't sleep through the night until she was two. She was constantly scratching and bleeding.
"We saw a dermatologist every eight weeks for two and a half years, but nothing we tried seemed to work. It was awful to see her in so much pain."
Eventually, desperate for anything that would help, Paige decided to try the $7 baby moisturiser from their local Boots store.
The dermatologist-approved cream contains active ingredients grapefruit, shea butter and tea tree oil, which are soft, natural products suitable for children used to keep skin moisturised and prevent irritation.
The delighted mother said: "I saw the moisturising cream on the shelf in Boots and decided to give it a go. Evie-Rae also has a nut, soya and egg allergy, so we have to be careful with what we give her, but I could see the ingredients were all natural.
"Within a matter of days I could see her skin starting to clear up. I couldn't believe it."
Delighted with the transformation, Paige took to Facebook to share Evie-Rae's before and after images and the post was shared more than 30,000 times.
Today Paige applies the cream every day and Evie is still eczema free.
The pair have not needed to see a doctor in months, but are due to see the dermatologist again next month, just to monitor the condition.
Paige said she will tell the expert how the cream made a difference, in the hope it will help other children around the country suffering from the condition.
Founder of Childs Farm, Joanna Jensen, commented: "Paige and Evie-Rae's story is not uncommon to us - but they have shown how one small change can make all the difference.
THE CURE: CHILDS FARM BABY MOISTURISER
According to Boots, the cream is so mild and gentle it is suitable for newborns and babies with sensitive skin and even newborns and babies with eczema prone skin.
Over 98 per cent of the cream is naturally derived ingredients and it is free from parabens, SLSs, mineral oils and artificial colours.
It is clinically tested and user trialled and dermatologist tested and approved.
According to Boots, 10/10 parents would recommend the paediatrician-approved cream to other parents of babies with sensitive skin and babies with medically diagnosed eczema.