Mum hits back at critics calling her a 'bad parent' for her $8 Kmart pram hack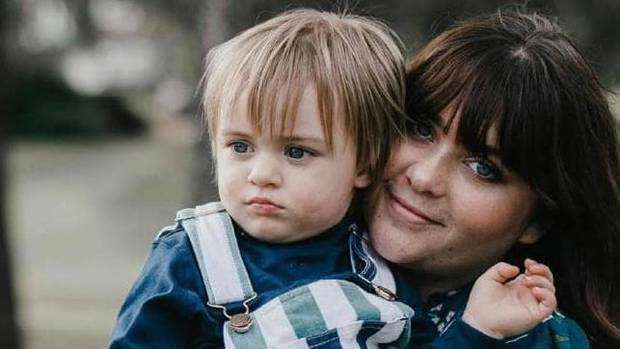 We love a good Kmart life hack, but one Australian mother found herself having to hit back at critics calling her a "bad parent" after she unveiled her "genius" $8 pram hack.
Speaking with news.com.au, Tayla Hutchinson explained that she had shared her trick online for keeping her son Western – who has severe developmental delays - occupied while in his push pram.
Using an $8 Smartphone Flexi Tripod the single 21-year-old mother hooked up her phone to her pram cover so Western could watch his favourite YouTube channel, Super Simple Songs – keeping him "calm and happy" and completely entertained while she did the grocery shopping.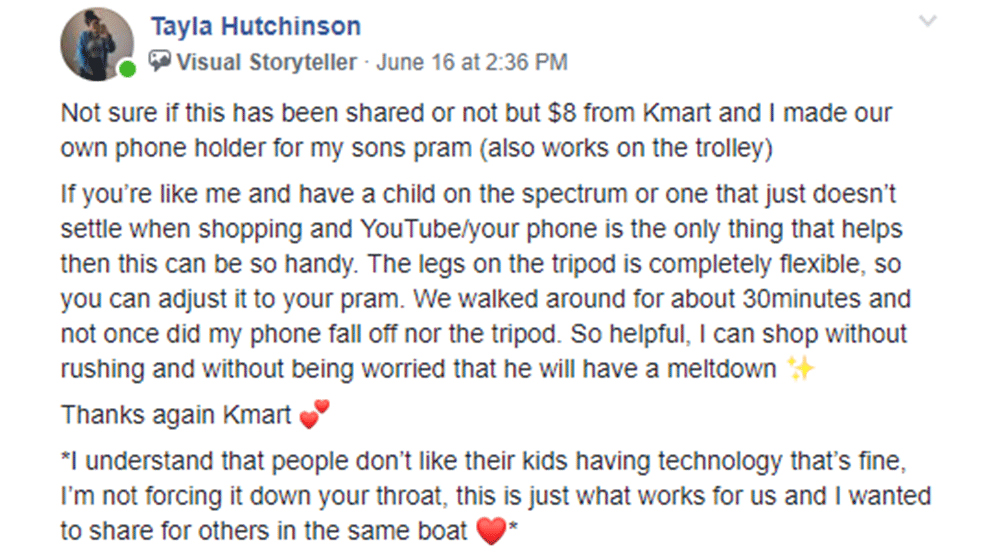 Photo / Facebook
"The legs on the tripod are completely flexible, so you can adjust it to your pram or trolley," she wrote in her post.
"The hack doesn't hurt his neck, he can't throw my phone, and it's not sitting so close to his face.
"Not to mention it distracts him from everything else going on around him that might make him unsettled."
Along with her hack, Tayla revealed that Western - who is non-verbal and being assessed for autism - often "gets uneasy in places with too many people or loud noises" so the screen holder ended up being the perfect trick for her and her son.
"Some days are harder than others," she said, explaining the reason behind the life hack. "There can be tantrums, kicking, screaming and not sitting still.
"Western doesn't talk, he can't understand basic instructions and gets uneasy in places with too many people or loud noises."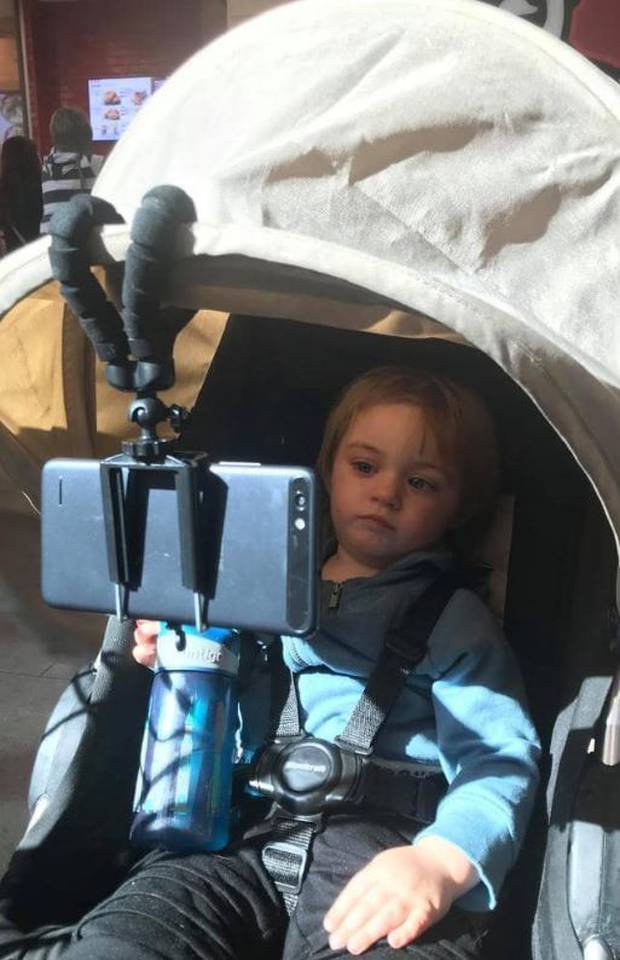 Photo / Supplied
However, after her post went viral - receiving more than 2K likes - Tayla soon found herself facing backlash from people leaving "nasty comments" about her parenting skills.
"They were mainly about how technology has so much radiation, and how we're growing a generation that's always on their phones.
"I get judged a lot for the way he behaves in public, and now I'm getting judged for trying to prevent it," she said.
"When you don't know what other mums go through, it's easy to judge," Tayla said, standing up to her haters.
"I'm not worried about people calling my hack 'bad parenting', all I care about is keeping my child calm and happy."
"Please for a minute, step into our shoes and ask yourself 'What would I do in her position?'," Tayla added.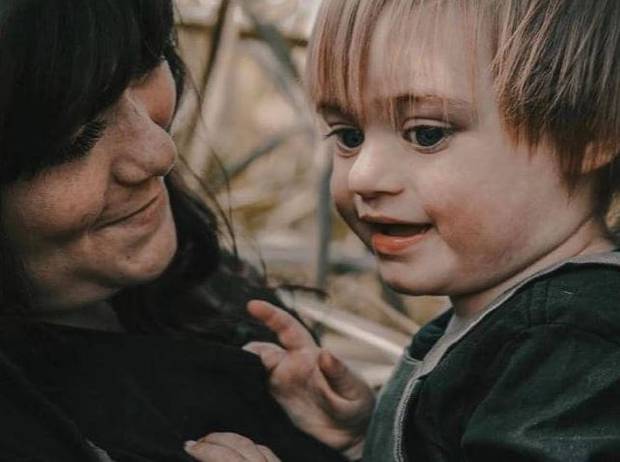 Photo / Instagram