Mum shares hilariously honest pics of what it's REALLY like being pregnant
Publish Date

Wednesday, 23 August 2017, 1:00PM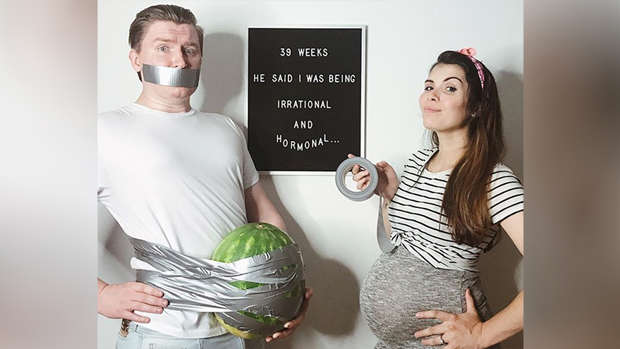 Being a mum isn't always easy and neither is being pregnant.

One woman has gotten honest about those trials in a series of hilarious and all too real photos featuring witty letter board quips.
Maya Vorderstrasse, took to Instagram to show that pregnancy and motherhood aren't always picture perfect.

"Honestly, I was so tired of seeing motherhood portrayed as perfect, flawless, and effortless on social media because I never felt like it was like that for me," the mother of two shared with Huffington Post.
"So I embraced my chaotic life, and decided to share it with everyone in the hopes of helping other mothers realize that it's OK to not have it all figured out."
Maya gave birth to her youngest, Hazel, earlier this month and has continued to share her experiences with breastfeeding, postpartum hormones and - along with her husband, Tim - the exhaustion that comes with raising two young girls.
We love it!