Winter is officially over!
Which means it won't be long now till we're all hitting the beach to make the most of summer.
But... we all know a family trip to the beach means carrying two boogie boards, six towels, four buckets, a chilly bag and everything else under the sun.
So it's easy to see why mums are going crazy over this Kmart item.
Introducing the 'Foldable Beach Trolley'.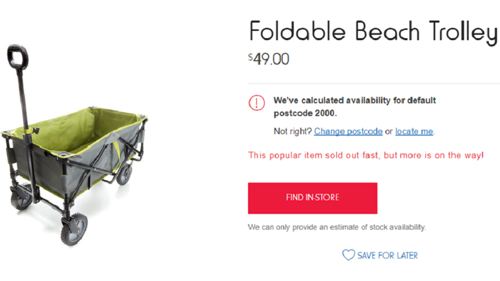 For just $49 you can have this nifty little buggy to load up with all of your beach must-haves.
Apparently the trolley sold out in record time last summer, so get in quick!